Jaguar Land Rover Project Vector self-driving car sets sights on the streets in 2021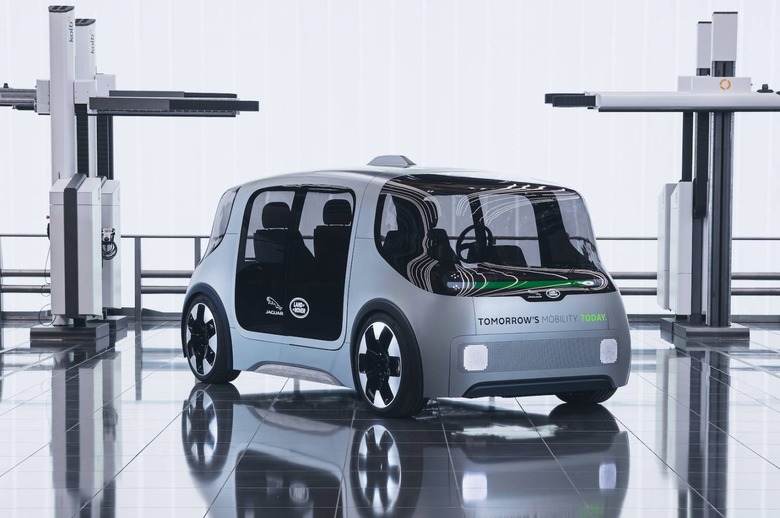 Jaguar Land Rover has revealed a new autonomous concept vehicle, Project Vector, a self-driving pod that the automaker hopes to have on roads from 2021. Rather than borrowing an existing vehicle's platform, Project Vector eschews the SUVs and performance cars from JLR's garage and is based instead on a city-friendly new architecture.
So, while the self-driving pod might not win a beauty contest when up against, say, the new Jaguar F-Type, it's very much fit for purpose. At just over 13 feet in length it's scaled for urban streets, the battery and drivetrain components packaged under the floor.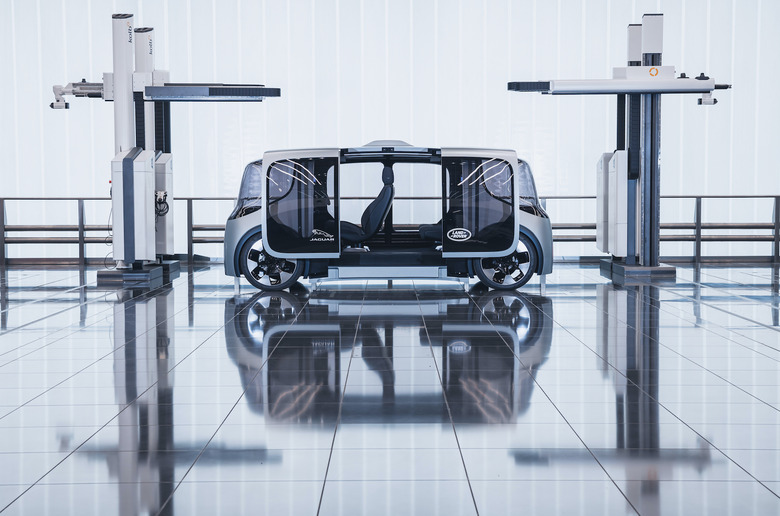 It keeps the cabin mostly free of intrusions, maximizing interior space. Jaguar Land Rover envisages different layouts being possible, whether Project Vector was being used for private transportation, shared services like a taxi, or commercial applications such as last mile deliveries. If you've been following recent autonomous car announcements, that might sound like a familiar refrain.
Indeed, Project Vector is fairly similar to what we saw last month from Cruise, which unveiled its Origin self-driving EV in San Francisco, CA. Like JLR's design, that has sliding doors to maximize ingress and egress space without intruding too much onto vehicles parked nearby. Also like Cruise Origin – which is backed by industry behemoth General Motors – JLR's Project Vector has a public launch in mind.
An on-road pilot program is expected to kick off in Coventry, UK, from 2021. "Our vision shows the vehicle as a flexible part of the urban mobility network that can be adapted for different purposes," Jaguar Land Rover says. "The intention is to collaborate with Coventry City Council and the West Midlands Combined Authority to plan a mobility service from late 2021, as a living laboratory for future mobility on the streets of Coventry."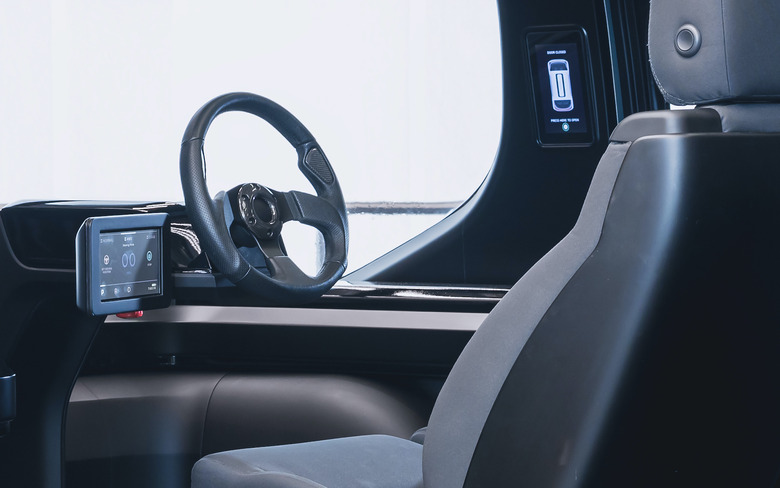 Exactly how that program will actually be operated is unclear. JLR hasn't said how many of the autonomous pods will be running, nor indeed what percentage of the time they'll be self-driving. Unlike Cruise's Origin, which has no manual controls whatsoever, Project Vector clearly has physical pedals and a steering wheel for a human driver.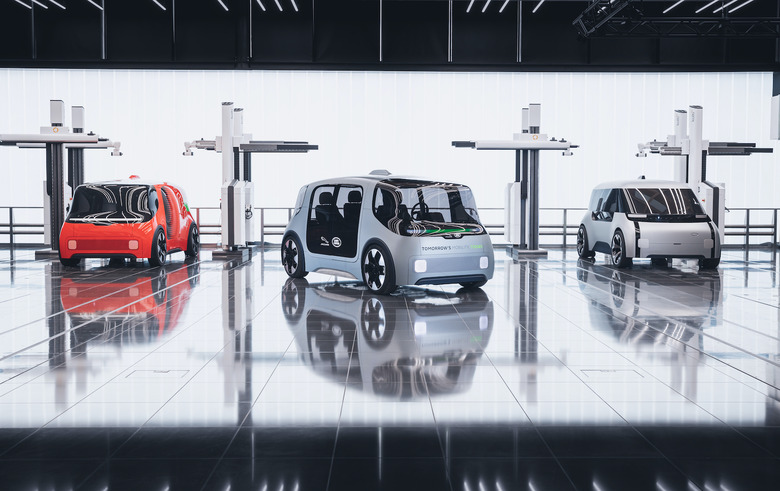 It's all part of what the automaker is calling "Destination Zero," with the goal of zero emissions, zero accidents, and zero congestion. That's ambitious, certainly, as is the idea of populating a city with self-driving flexible pods. Nonetheless, it wouldn't be JLR's first brush with autonomy. Jaguar is providing Alphabet's Waymo with a sizable fleet of I-PACE electric SUVs, which the Google spin-off is using for its own driverless operations.