Jaguar Land Rover Discovery Vision Concept unveiled at Beijing Auto Show 2014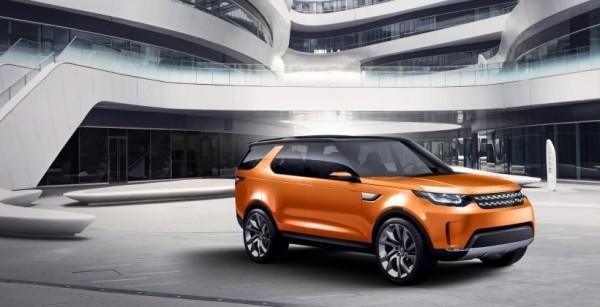 Proving that it is quite intent in maintaining its presence in China despite a slowdown in the Chinese automotive market, Jaguar Land Rover has given the crowd at the 13th Beijing Auto Show something to chew on. These include new cars for China, as well as the Chinese unveiling of Land Rover's Discovery Vision concept SUV.
On the business side of its event, Jaguar Land Rover has unveiled some new marketing thrusts in order to boost its image and its products in China. "Never Stop Achieving" is its brand new campaign that speaks of the company's aspirations, an attitude and a way of life that extols the never-ending desire for greatness. And to drive home the point, it has sought the assistance of football (soccer) star and British icon David Beckham as its new brand ambassador, believing that Beckham is the embodiment of that motto.
Of course, no auto show will be complete with a showcase of new vehicles. Heading for China are two of the company's latest, the F-TYPE Coupe and the XF Sportbrake. But the Jaguar Land Rover isn't just focused on the market of today but is also looking forward to the technologies of tomorrow. To that end, it has revealed to the Chinese market for the first time its Discovery Vision Concept SUV that will test and showcase the fruits of the company's research and development on automotive technologies.
Like any other concept car, the Discovery Vision Concept is fitted with an array of features to assist drivers in making the best decisions in whatever situation. But perhaps the most interesting experimental feature in this SUV is the Transparent Bonnet revealed earlier this month. This system gives drivers a view ahead and beneath the car, making is seem that they can see the ground right through the hood. This will let drivers see and prepare for any unexpected obstacle or situation using information that would otherwise be unavailable to them with normal vehicles.
The Discovery Vision Concept, however, isn't just a car for playing around with experimental technologies. It is also the forerunner of Land Rover's new family and will bear the design language of an upcoming Discovery SUV line. The Discovery Vision Concept, along with the F-TYPE Coupe and XF Sportbrake are now on display up to the end of the month at the Beijing Auto Show 2014.