Jaguar Hybrid Sports Car With I-PACE Tech Talk Has Us Salivating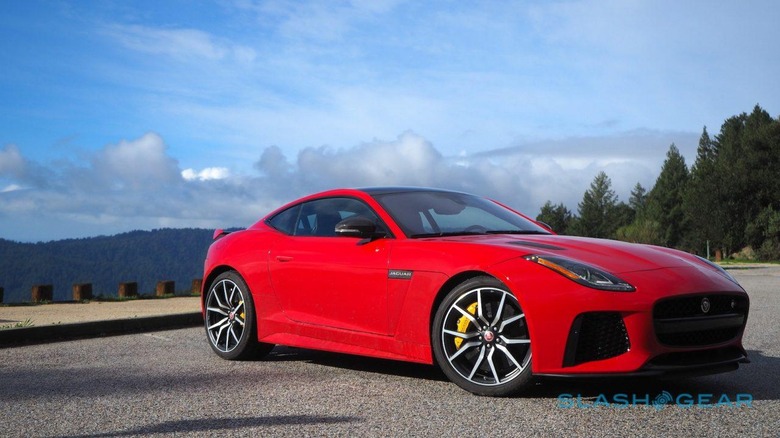 Jaguar is reportedly planning a mid-engined hybrid sports car, borrowing tech from the I-PACE electric SUV and taking on high-end performance vehicles in the process. The automaker currently has one sports coupe in its line-up, the F-TYPE, a front-engined two-seater that first launched in 2013.
Currently, the F-TYPE range tops out at the F-TYPE SVR, with a supercharged 5.0-liter V8 engine. That delivers 567 horsepower and 516 lb-ft of torque, and was the first Jaguar road car since the ill-fated – but now fondly remembered – XJ220 to hit 200 mph.
What comes next, though, could well be even more interesting. Jaguar is reportedly working on a successor to the F-TYPE, potentially called the J-TYPE based on recent trademark filings. The car would switch from the front-engined layout of the current vehicle, Auto Express claims, to a mid-engined layout.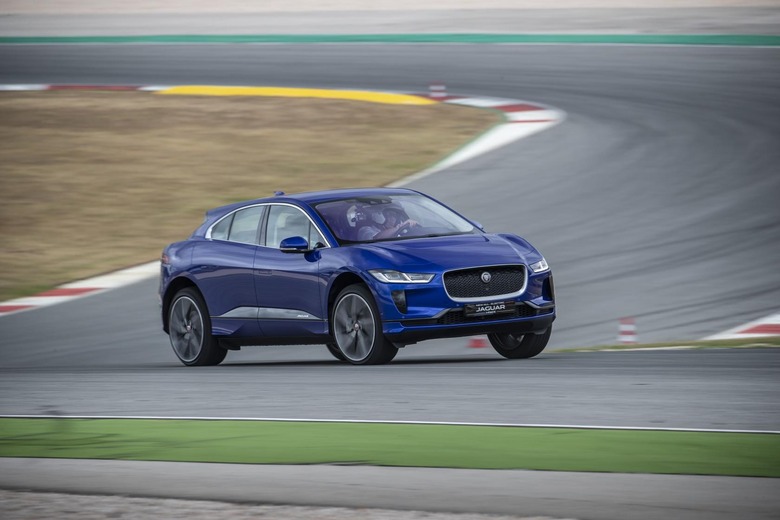 Typically, mid-engined cars are seen as more performance focused, because they shift the single heaviest component – the engine – closer to the center of the vehicle. That makes it easier to achieve the "ideal" 50:50 front to rear weight balance. However, if the leak is correct, Jaguar's new car will be no ordinary sports coupe.
Instead the team there is said to be looking to Acura's NSX for hybrid inspiration. The second-generation NSX, released in 2017 and revealed in tweaked model year 2019 form just last week, combines a gasoline engine with three electric motors. Rather than using electrification for better economy, however, the NSX relies on it to increase performance and deliver features like torque vectoring.
An electric motor linked with the NSX's gas engine, for example, can be used to fill in the power band during gear changes, and deliver power more smoothly. At the same time, individual electric motors on the front wheels can separately adjust the amount of torque each receives. That can assist in cornering and reducing oversteer and understeer – or, conversely, allow each to be safely, and playfully, introduced.
For Jaguar, it's a potential opportunity to again use the concentric permanent magnet synchronous motors it developed for the I-PACE. Designed to be more compact, they wrap around the vehicle's driveshaft. According to this new report, the plan is to use at least two such motors on the upcoming sports car.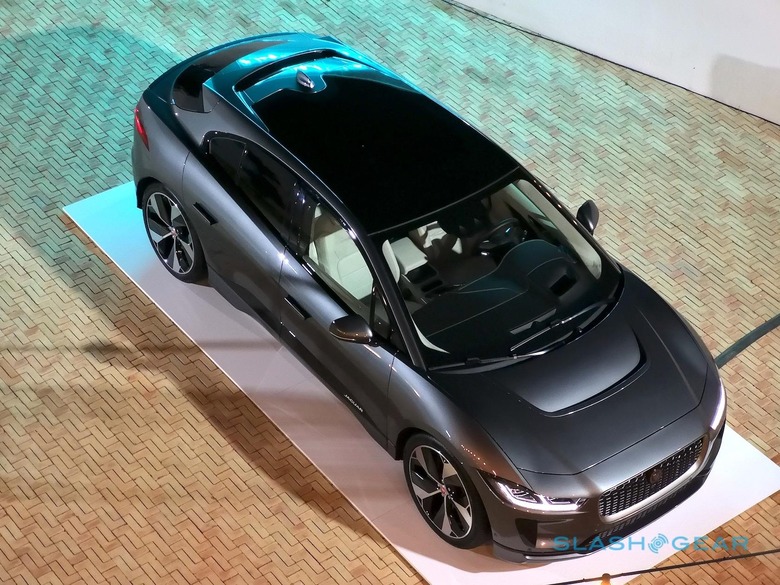 That would deliver all-wheel drive, an option along with front-wheel drive on the current F-TYPE. Those motors would be combined with a mid-mounted six-cylinder gas engine. Auto Express says that will be a V6, though earlier reports have indicated Jaguar is actually producing its own inline six based on the turbocharged four-cylinder it currently offers under its Ingenium brand.
Either way, the goal is said to be in excess of 550 horsepower, and a car that could legitimately take on supercar royalty like the McLaren 570S and Audi R8. It could be designed to compete with those, too. Think lower and sleeker, as the designers take advantage of no longer having an engine under the hood. The I-PACE, for instance, utilizes that space for both cargo and an aero-optimized air channel, in addition to pushing the cabin forward.
The same architecture in development could potentially be used for a new all-electric vehicle, too. Jaguar is said – unsurprisingly – to be looking with interest at Porsche's Taycan, the production version of the Mission-E concept sedan. With whispers that the current XJ, Jaguar's large luxury sedan, is on the chopping block, a fully-electric replacement could be just what the automaker needs.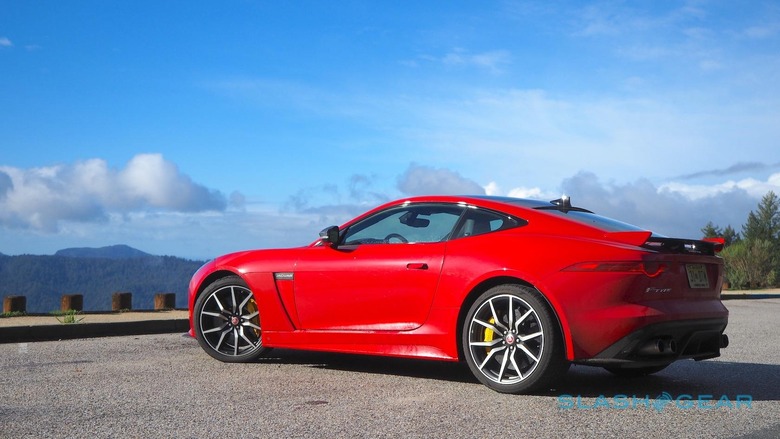 Where, though, this new sports hybrid will fit into the range remains to be seen. The current F-TYPE is priced from $61k, though the most potent F-TYPE SVR starts at over $122k. It's hard to imagine an NSX rival getting anywhere close to that starting figure; for context, Acura's 573hp car kicks off at $157,500.
Whether Jaguar would engineer a cheaper hybrid sports car to occupy the lower rungs in the F-TYPE range, or launch this new, potential J-TYPE alongside the existing coupe, is uncertain. Either way, after riding high on early feedback around the Tesla-rivaling I-PACE, the market might well be hungry for another taste of Jaguar's electrification recipe. If the rumors are to be believed, that could happen around 2022.