Coming 2018, The Jaguar E-PACE Is A New Compact SUV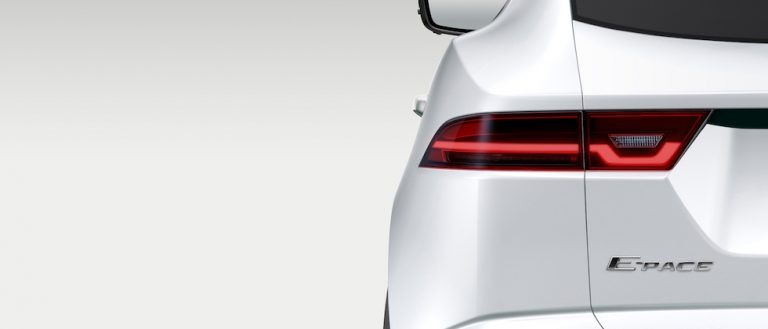 Jaguar is adding a new SUV to its line-up, with the Jaguar E-PACE promising both performance and compact dimensions. The smaller sports utility vehicle will join the larger Jaguar F-PACE in the automaker's line-up, following market trends away from sedans and instead toward SUVs and crossovers.
It's proved a successful strategy for Jaguar. While stablemate Land Rover has a long history of SUVs, the big cat brand eschewed such things in favor of coupes, convertibles, and sports sedans. Wading into the segment with the F-PACE has proved lucrative, though. The car was the best-selling model in Jaguar's range worldwide in May 2017 and, along with the XF and Range Rover, a rare example of sales growth among both nameplates' line-ups.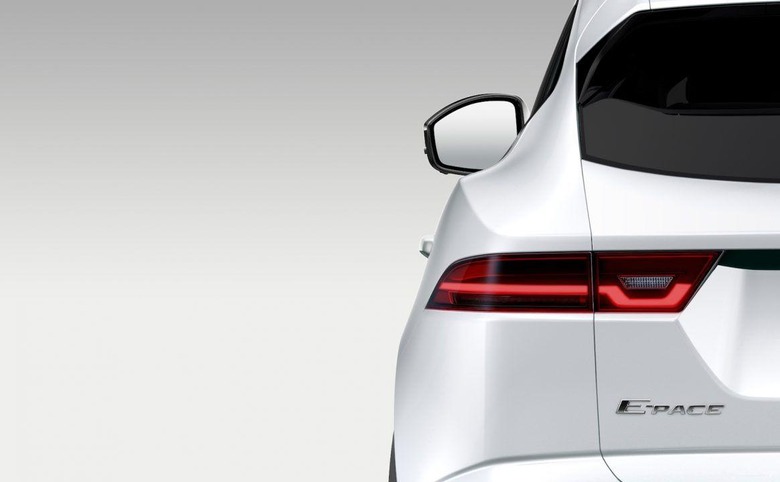 Fitting a smaller, and more affordable model into the SUV range makes perfect sense, therefore, though only if Jaguar prices it right. Happily, though overall details may be in short supply, starting pricing is something Jaguar opted to share. The E-PACE will go on sale in early 2018, the company has confirmed, priced from $38,600 (plus $995 destination). In contrast, the F-PACE starts from $42,065.
Despite what the name might imply, however, this isn't one of Jaguar's upcoming electric cars. Unlike the Jaguar I-PACE, which will use a fully electric drivetrain, the E-PACE will exclusively use the automaker's Ingenium gas engines. That will help keep the price down, mind, as well as give some distance between the compact performance SUV and its electric sibling.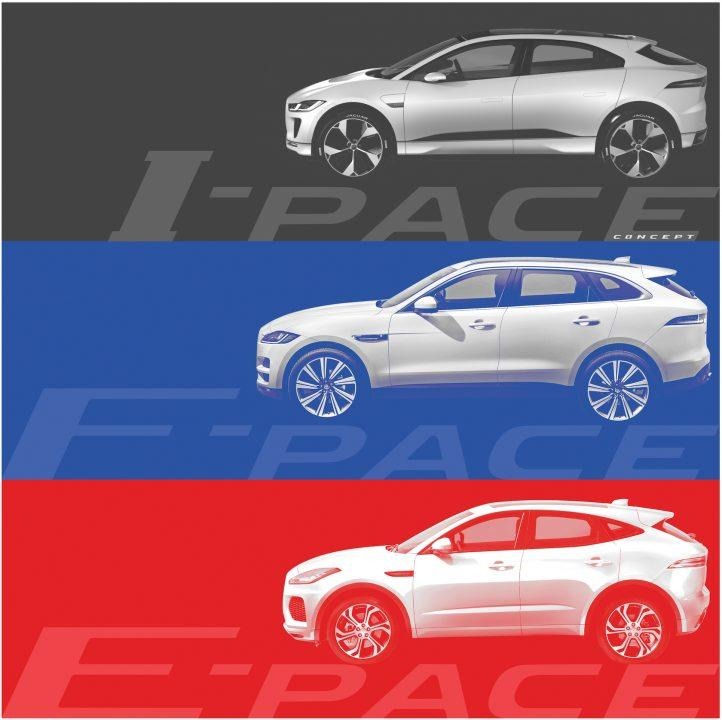 NOW READ: 2017 Jaguar F-PACE 35t Prestige Review
That's important, as both will be arriving onto Jaguar dealership forecourts within the same rough window. The E-PACE will have all-wheel drive as standard, "as well as a suite of connected technology and convenience features," the automaker says.
Full styling, as well as the details on engines, power, and just what that technology will consist of, will have to wait to be revealed. We don't have to be patient for long, mind. Jaguar will take the wraps off the E-PACE compact performance SUV on July 13, 2017.