Jabra Sport Wireless Plus Headset Aims To Detach Runners With Bluetooth

The developers and engineers at Jabra have this week unveiled a new headset aimed at the fitness-oriented going by the name Sport Wireless+. This pair of wrap-around earbuds is a second generation product after the original Jabra Sport, working here with Bluetooth technology to make their music-blasting experience wireless while the full setup has been "tested to the extreme" as they say – rain, shock, and dust included. This pair of sound blasters also holds the distinction of being sold at Verizon Wireless, of all places.
Working with Bluetooth 3.0, you'll have 100 meters of range – as the most modern Bluetooth devices do (unless you're talking about Bluetooth LE with Bluetooth 4.0, which this device does not work with – that's just 50 meters). Not that you'll ever be that far away from the device you're working with, of course.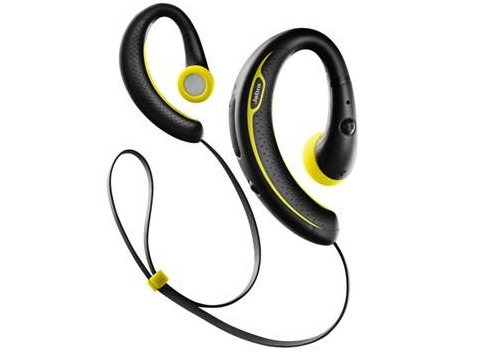 You'll also be able to work with the Jabra Sport Wireless+ headset without a companion smartphone – assuming that's the device you'll be most likely to pair with. With built-in FM Radio compatibility, you'll be able to listen to local stations with ease. This headset also works with a built-in microphone so that when you do pair with your smartphone, you'll be able to make and take calls while you're running. This microphone is omni-directional as well as noise filtering, meaning you should have no problem executing static and ambient noise-free calls on the go.
This headset also works with AVRCP which – when used with compatible devices like the iPhone – allows you to control your music player from the headset (again, wirelessly). The set is being given a boost by Jabra's team-up with the folks at Endomondo as well. This fitness app is being provided to those that purchase the Jabra Sport Wireless+ headset in the form of a 3-month Endomondo Premium subscription – and that's for iOS or Android.
This headset is appearing this week starting at $99.99 USD and will be available at retailers as well as the big red mobile data carrier in-store immediately if not soon.