Bluetooth 4.0 finalized: low power mode & boosted range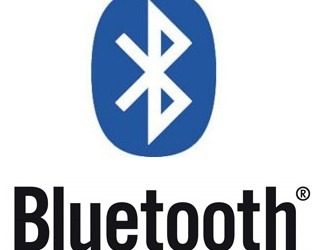 Bluetooth 3.0 may still be a rarity on devices, but the Bluetooth Special Interest Group (SIG) aren't letting that stop them from whipping ahead with the next spec in line.  Bluetooth 4.0 has been finalized, and it delivers both a new low-energy mode suited to indecently frugal devices like watches, sensors and remotes, together with a boost in potential range.  While the SIG expect most devices to stick with the regular 30 foot/10m range, Bluetooth 4.0 theoretically supports up to 200 feet and beyond.
That, they say, will help wireless sensor manufacturers build their mesh-style networks, and the fact that the specification allows for ultra-low-power hardware there'll be less battery changing or charging too.  Of course, we'll have to wait a while to actually see devices using the new standard: Bluetooth v4.0 hardware isn't expected to reach the market until late 2010 or early 2011.
Press Release:
BLUETOOTH 4.0 READY TO ROLL

New Specification Extends Range of Bluetooth Technology, Enables m-Health, Sports and Fitness, Security and Home Entertainment Wireless Markets

KIRKLAND, WA – April 21, 2010 – Today from its annual All Hands Meeting in Seattle, the Bluetooth Special Interest Group (SIG) unveiled more information about its forthcoming Bluetooth Core Specification Version 4.0, with the hallmark feature of low energy technology. Bluetooth v4.0, expected to be brought to market by the end of Q2, will feature a powerful low energy mode designed to enable expansion of the technology in m-health, sports and fitness, security and home entertainment scenarios where button-cell battery devices proliferate.

"Bluetooth v4.0 throws open the doors to a host of new markets for Bluetooth manufacturers and products such as watches, remote controls, and a variety of medical and in-home sensors. Many of these products run on button-cell batteries that must last for years versus hours and will also benefit from the longer range enabled by this new version of the Bluetooth specification," said Michael Foley, Ph.D., executive director of the Bluetooth SIG.

Bluetooth v4.0 is like three specifications in one – Classic Bluetooth technology, Bluetooth low energy technology, and Bluetooth High Speed technology– all which can be combined or used separately in different devices according to their functionality. For example, sensors like those in pedometers and glucose monitors will run only low energy technology, thus saving power, cost and space within the device. Watches will take advantage of both low energy technology while collecting data from fitness sensors on the body as well as Classic Bluetooth technology when sending that information to a PC, or separately displaying caller ID information when wirelessly connected to a mobile phone. Mobile phones and PCs, which support the widest range of uses, will utilize the full package with Classic, low energy and high speed technology running side by side.

As with previous versions of the specification, the range of the Bluetooth v4.0 radio may be optimized according to application. The majority of Bluetooth devices on the market today include the basic 30 foot, or 10 meter, range of the Classic Bluetooth radio, but there is no limit imposed by the Specification. With Bluetooth v4.0, manufacturers may choose to optimize range to 200 feet and beyond, particularly for in-home sensor applications where longer range is a necessity.

"The low energy feature of Bluetooth v4.0 is truly groundbreaking," said Nick Jones, senior wireless analyst, Gartner. "At Gartner, we identified it as the top mobile technology to watch for in 2010 primarily because of its ability to smash open the barriers to new markets for Bluetooth technology and consumer electronics device manufacturers. We're excited to see this one hit the market."

Availability

The specification for Bluetooth v4.0 with the hallmark feature of low energy technology was first introduced in December 2009. Samples of sensors utilizing this specification are available from some silicon manufacturers today. Integration of Bluetooth low energy wireless technology within the Bluetooth specification will be completed before June 30, 2010. Upon completion, mobile phone and PC manufacturers may enhance their Bluetooth product offerings with support for Bluetooth low energy wireless technology. End-user devices with Bluetooth v4.0 are expected to reach the market in late 2010 or early 2011.

About Bluetooth® Wireless Technology

Bluetooth wireless technology is the global short-range wireless standard for personal connectivity of a broad range of electronic devices. The technology continues to evolve, building on its inherent strengths – small-form factor radio, low power, low cost, built-in security, robustness, ease-of-use, and ad hoc networking abilities. This evolution now provides manufacturers and consumers with three options for connecting wirelessly – Classic Bluetooth technology for use in a wide range of consumer electronics; Bluetooth high speed technology for the transfer of video, music and photos between phones, cameras, camcorders, PCs and TVs; and Bluetooth low energy technology for low power sensor devices and new web services within the healthcare, fitness, security, home entertainment, automotive and automation industries. More than eight new Bluetooth enabled products are qualified every working day and more than 19 million Bluetooth units are shipping per week. There are nearly three billion Bluetooth devices in the marketplace and that number climbs daily, making it the only proven wireless choice for developers, product manufacturers, and consumers worldwide.

About the Bluetooth SIG

The Bluetooth Special Interest Group (SIG), comprised of leaders in the telecommunications, computing, consumer electronics, automotive and network industries, is driving development of Bluetooth wireless technology and bringing it to market. The Bluetooth SIG includes Promoter member companies Ericsson, Intel, Lenovo, Microsoft, Motorola, Nokia and Toshiba, along with more than 13,000 Associate and Adopter member companies. The Bluetooth SIG, Inc. headquarters are located in Kirkland, Washington, U.S.A. For more information please visit www.bluetooth.com.