Is Google burning a hole in its Motorola firewall?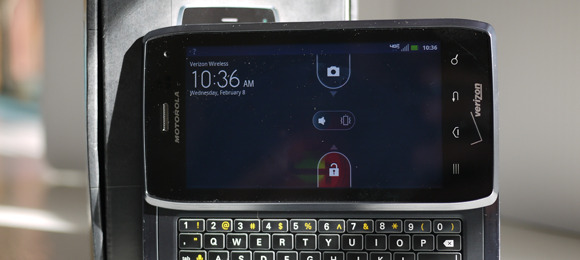 Google will make a "substantial investment" in Motorola Mobility once acquisition of the smartphone and tablet company is complete, insiders reveal, with a goal of building "truly innovative devices" and turning around its fortunes. The hands-on approach, tipped to the WSJ by sources close to Google, would seemingly differ significantly from the so-called "firewall" between the Android developer and Motorola which platform chief Andy Rubin has insisted will be in place.
"I don't even know anything about their products, I haven't seen anything," Rubin said back in February. "They're going to continue building Motorola branded devices and it's going to be the same team doing it."
Android OEMs had looked on the Google acquisition of Motorola Mobility with some apprehension, appreciating the potential legal protection that the device manufacturer's patent portfolio might bring to the platform, but wary that Motorola might end up holding a privileged position. Rubin moved swiftly to counter that concern, arguing that Motorola wouldn't be an automatic lock-in for the Nexus program, and insisting that, like every other OEM, they would have to compete to partner with Google on the flagship device program.
Google CEO Larry Page reiterated some of those assurances earlier this month in an open letter. "We are excited about the opportunities to build great devices capitalizing on the tremendous success and growth of Android and Motorola's long history of technological innovation" he wrote. "But it's important to reiterate that openness and investment by many hardware partners have contributed to Android's success. So we look forward to working with all of them in the future to deliver outstanding user experiences. Android was built as an open ecosystem, and we have no plans to change that"
Whether Google manages to walk the line between re-energizing Motorola Mobility – which has a roughly 4-percent smartphone market share and negative operating margins – and convincing other Android device manufacturers that it's not getting unfair treatment remains to be seen.