Your Roomba robotic vacuum cleaner will soon have another job aside from tidying up, with iRobot set to turn the 'bots into roving WiFi analysts. The company has had connected robot vacuums in its line-up for some years now, but a new software update iRobot plans to trial will allow them to not only connect, but assess wireless signal strength.
It's part of a closed beta test that will explore using select Roomba models for more than just cleaning the smart home. A new software update, due to be pushed out mid-January the company confirmed to CNET, will add an extra chore to the Roomba 900 series. While they're vacuuming as usual, they'll also be sampling WiFi network strength.
The result will be a second map of the home, produced at the end of the cleaning session. Currently, the Roomba 900 series shows a graphic illustrating where it reached during its activity. A second tab in the Roomba app, meanwhile, will show another map on which areas of poor WiFi coverage will be flagged.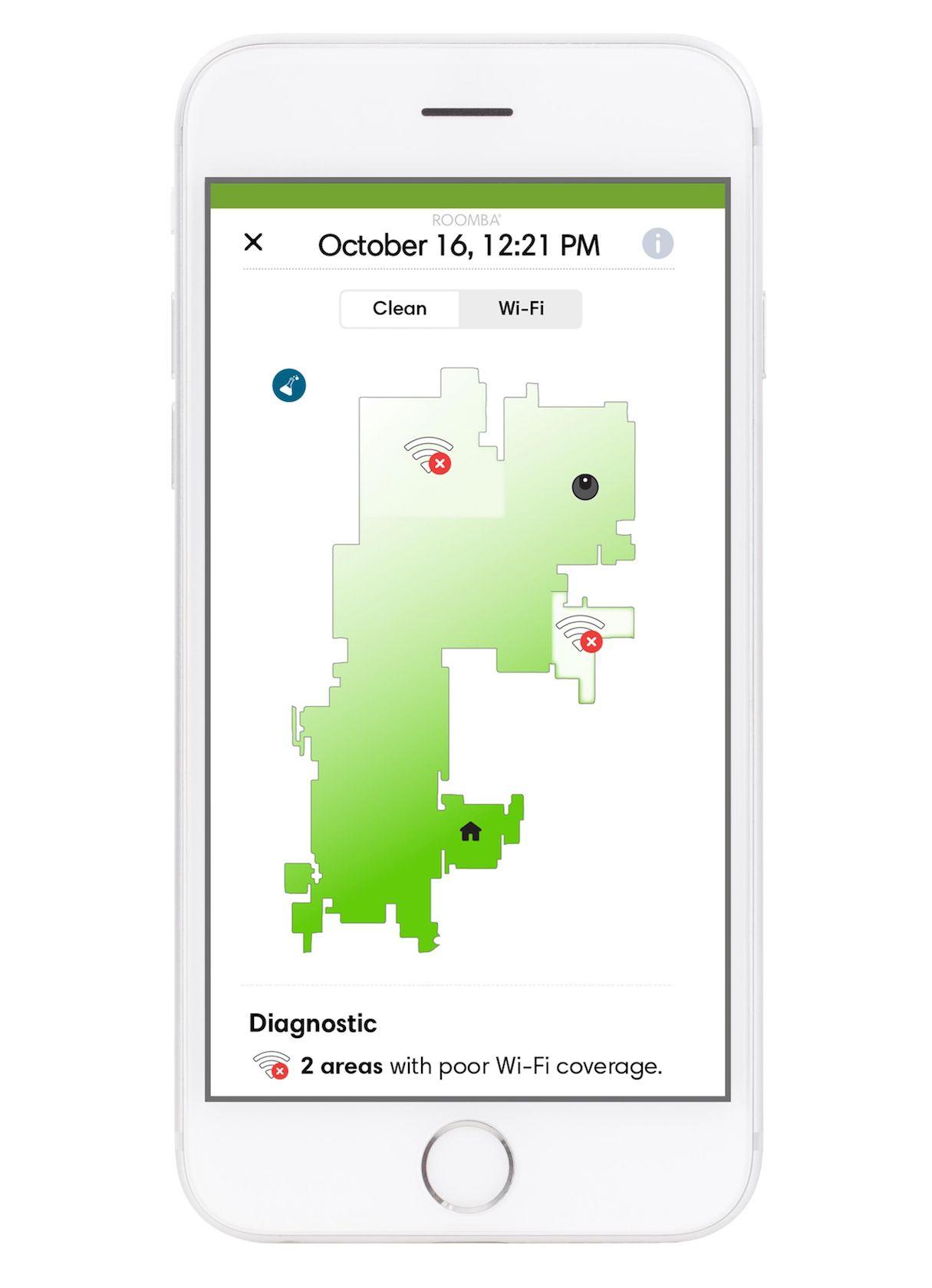 From the initial graphics iRobot has shared of the process, it won't be quite as intensive as having a network engineer bring their equipment out to do a full survey. Instead, iRobot will use simple icons and color-grading to show where patchy coverage could be a problem. It'll be up to homeowners to then tweak their networking configuration if they want to deal with the issues identified.
iRobot will be pushing the new software out to its Beta program members initially, in small numbers. Indeed, "test groups could be as small as 100 to 200 participants," a spokesperson from the company confirmed. Assuming all goes to plan, larger trials are likely to follow, with as many as 1-in-5 iRobot users offered the upgraded functionality.
For them to get it, they'll need one of iRobot's 900 series models. That currently consists of two versions, the Roomba 960 and Roomba 980, which are priced at as much as $900 apiece. Previous updates added support for things like Amazon Alexa voice commands.
iRobot has been talking about making better use of its robotic footprint in the home for some time now, though found itself in hot water last year. CEO Colin Angle suggested that there were plenty of new things that could be done in the smart home "once you have a rich map" that was generated by Roomba 'bots, but prompted privacy concerns by suggesting that data could be valuable to companies like Apple, Alphabet, or Amazon. iRobot later clarified to insist that it would not sell any user data so collected.