iRobot Selling Roomba Maps Is A Good Idea Badly Communicated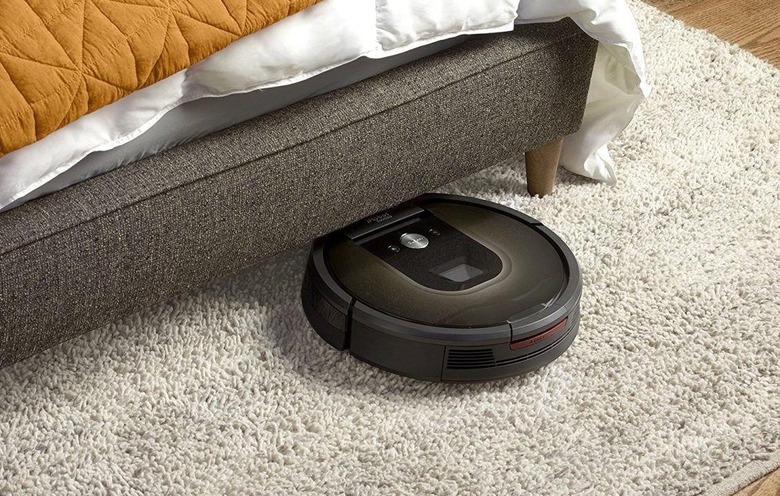 iRobot had a great idea to automatically map the smart home, but may have permanently damned it by fudging its announcement. The domestic robot-maker is best known for its Roomba robot vacuum cleaners, which over progressive generations have gone from navigating by trial-and-error – effectively bumping their way around rooms – to generating increasingly detailed maps of each owner's home. It's that mapping data that iRobot wanted to leverage, through deals with third-parties.
Speaking to Reuters, iRobot CEO Colin Angle outlined his vision for expanding the usefulness of the data beyond each Roomba. "There's an entire ecosystem of things and services that the smart home can deliver once you have a rich map of the home that the user has allowed to be shared," he pointed out.
Indeed, the chief executive suggested, iRobot could reach a deal to sell that data to Apple, Google-owner Alphabet, or Amazon within the next couple of years. Unsurprisingly that possibility hasn't gone down well with users, who are concerned of the privacy implications of having their personal data sold out from under them.
According to iRobot's privacy policy – last updated in 2016 – the company's connected Roomba and other robot models are able to transmit mapping data to the cloud. They also gather battery and usage data, along with details on the "health" of the robot like its battery condition. "It is possible to use our smart technology Robots without WiFi or Bluetooth data transmission," iRobot points out, "simply by disconnecting your WiFi or Bluetooth from the device or by never connecting it at all."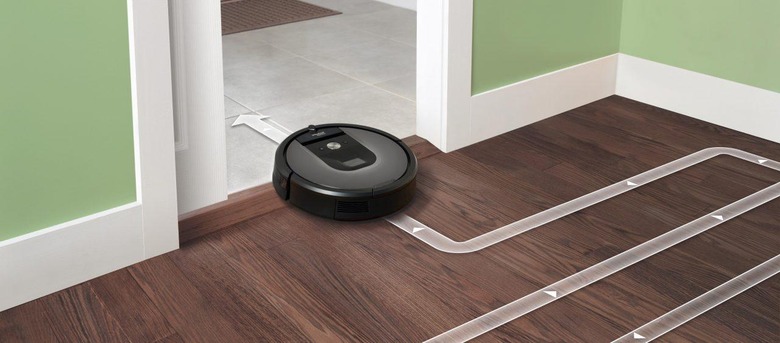 Whether selling that data comes under the remit of the policy is questionable. iRobot says it may provide personal data "to third parties who we think may offer you products or services you may enjoy," but only with individual consent being given. Alternatively, data that does not allow for specific users to be picked out could be shared. "We may also share information with others in an aggregated and anonymous form that does not reasonably identify you directly as an individual," the policy suggests.
Angle isn't wrong in that there's an ongoing blindspot in the typical smart home when it comes to location. While we're used to GPS giving us an idea of where we are when we're out, and Bluetooth beacons and such are gradually gaining some traction in public places like shopping malls, stadiums, and concert venues, the same technology is yet to really venture into the home. TrackR has tried something similar, with its Atlas system, but generally if you want your connected home to understand what devices are where you need to explicitly tell it that.
In contrast, taking advantage of maps already being created by an existing device like a robot vacuum cleaner would be a shortcut to better understanding the configuration of your living space. To be clear, it wouldn't be the be-all and end-all: iRobot's most advanced current model, the Roomba 980, combines both location sensors and a camera to build a floorplan of the home, but it doesn't know how to recognize devices like TVs, or where people congregate most frequently. Yet in aggregate with other smart home hardware – whether that be an Amazon Echo, Apple HomeKit installation, or Google Home – it could unlock a useful data point.
For instance, your mesh routers could use such a map to figure out better positioning for each node, maximizing WiFi coverage. Speech-controlled assistants, like Echo or Apple's upcoming HomePod, could recommend where they should be placed in order to hear instructions most effectively. By combining proximity data from devices we carry as a matter of course, like our smartphones, with the location of fixed Bluetooth devices and an understanding of how each room is set out, the IoT at large could better react to how we move through it.
Of course that may well now not happen. While Angle's idea is intriguing, the way iRobot has presented it so far has been ham-fisted. With users already bristling at the idea of their domestic topography being auctioned off to the highest bidder, and privacy advocates decrying the possibility, it'll take some clever reframing to make the idea marketable.