iPhone X screen repairs are painfully expensive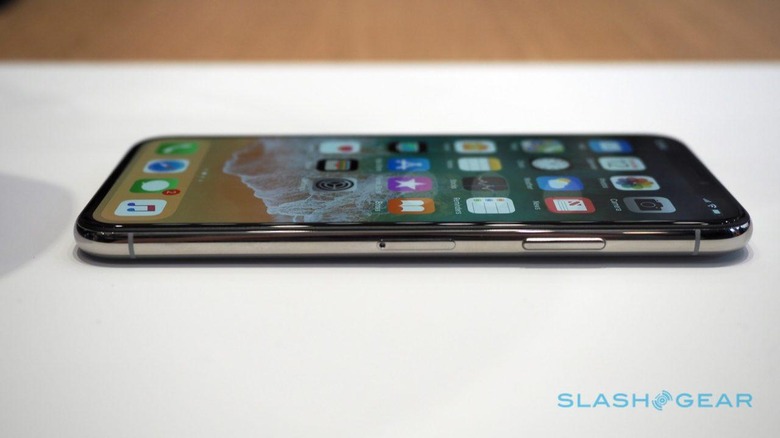 The iPhone X is expensive, and perhaps unsurprisingly the cost of getting it repaired should you break the screen is expensive too. Apple has released details on its non-warranty service pricing today, and the figures make for eye-watering reading. Read on for the bad news if you're clumsy and averse to cases.
One of the most pertinent figures considering how frequently it's required is for replacing the screen. Apple reportedly had plenty of problems in the manufacturing process for its notched OLED panel, and if you inadvertently crack, chip, or otherwise damage the screen it's going to hit your wallet hard. According to the fee list, spotted by MacRumors, it'll set you back $279 in the US for an out-of-warranty iPhone X screen repair.
If there's any other damage to the iPhone X, that will have a painful $549 out-of-warranty price tag. It's a significant premium over the iPhone 8 Plus, for which "other damage" repairs cost $399, and for which screen replacements of the LCD panel are $169.
Apple doesn't cover accidental damage or damage that comes from mishandling under its standard one year iPhone X warranty. That effectively means that you're on your own, unless it's a problem the Cupertino company concedes was the result of a manufacturing defect. While in previous years a third-party network of repairers has offered more competitive options if you're willing to go an unofficial route, it's unclear when, exactly, the iPhone X's OLED panel will be made available to them.
As a result, it seems like there's some wisdom in going for the AppleCare+ extended warranty this time around. Priced at $199, paid upfront, it adds accidental damage to what Apple covers under its iPhone X warranty, and extends that for an extra twelve months. Within that two year period, you get coverage for two incidents of accidental damage, such as cracking the display.
Still, even with AppleCare+, there'll be a fee involved. Apple charges a $29 service fee for screen repair under its extended warranty, and a $99 fee for fixing any other damage. It'll also throw in a $6.95 shipping fee if it needs to ship your iPhone X in the process.
If you're outside of the US, the fees involved vary. In Europe, for instance, screen repairs are €321.10, while other damage is €611.10. The UK prices screen repairs at £286.44, and other damage at £556.44. In Canada, it'll be CA$359 for screen repairs, and CA$709 for other damage.
MORE iPhone X sells out in minutes
In short, we'd highly recommend at least getting a case and/or screen protector, unless you're supremely confident about not damaging your iPhone X in future. Otherwise, AppleCare+ seems like the most sensible route. You can either buy it at the point of purchase of the iPhone X, or within 60 days of that purchase.