iPhone X anticipation may be slowing iPhone 8 sales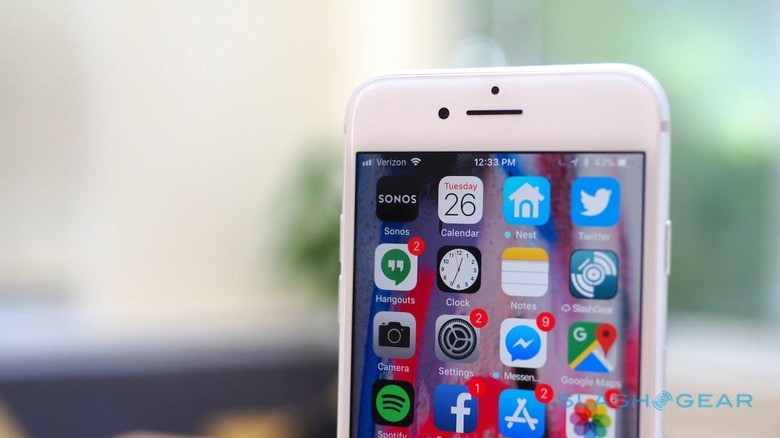 2017 is a bit of an anomaly year for Apple. Though we've grown used to receiving two new iPhones each year – one standard-sized iPhone and one Plus model – this year we're getting three new iPhones. One of those, as you likely already know, is the iPhone X – a special release that, at least in part, celebrates the 10th anniversary of the first iPhone's release.
The iPhone X promises to be a fair bit more capable than the iPhones that came before it, and even the iPhones that are launching alongside it. Features like Face ID and an OLED display are a first for the iPhone line, and the edge-to-edge display is probably going to prove tempting for iPhone users who have never known anything but bezels and home buttons. With that in mind, is the impending arrival of the iPhone X hurting iPhone 8 and 8 Plus sales?
READ MORE: iPhone 8 ReviewSomething is, it would appear. Speaking to Reuters, the CEO of Canadian carrier Rogers Communications said that iPhone 8 sales have been "anemic" thus far. US carriers like Verizon and AT&T have also seen lower upgrade numbers year-over-year, owing at least in part to the cooler reception of the iPhone 8. Apple could be sabotaging its mainline phone by making people wait for the iPhone X.
Of course, low sales numbers for the iPhone 8 out of the gate won't necessarily be a bad thing, assuming Apple can make them up in iPhone X sales. There's a problem with that, too, as initial shipments of the iPhone X are expected to be small. It could be quite some time until the iPhone X is readily available in markets where Apple will offer it, which means it could take a while before sales rebound.
Either way, we'll never know precisely how many iPhone 8 handsets Apple sells, because it doesn't like to share exact sales numbers. Another thing to keep in mind is that we're quickly approaching the holiday shopping season, which could see a big boost in sales for the iPhone 8 line. Are you passing up the iPhone 8 so you can get an iPhone X? Head down to the comments section and let us know.