iPhone supplier tips metal Apple AR devices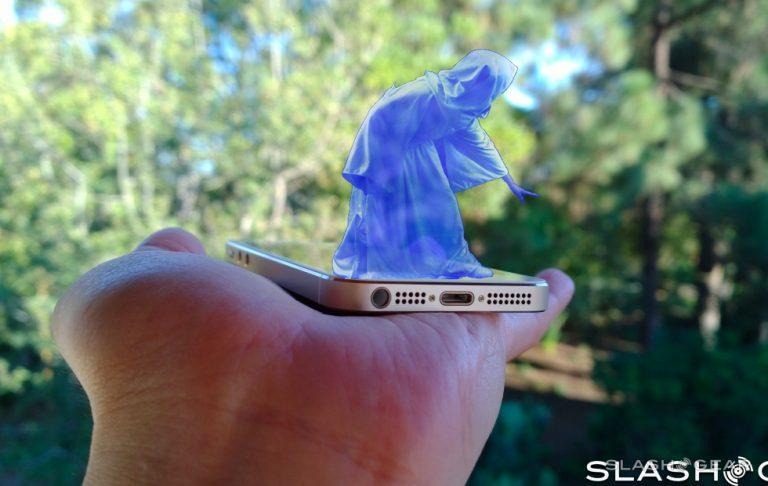 Augmented Reality was at the head of an earnings conference this week with Catcher Technology, supplier of metal frames and casings for Apple products. His commentary did not necessarily tie future AR components to Apple directly, but gave a strong indication of such therein. Catcher chairman Allen Horng spoke up on casings for wear-friendly devices in the near future.
"Based on what we have learned, [new AR products] need to look good and be light enough to wear," said Horng. "That makes the casings for such device very complicated to manufacture and there are still a lot of challenges to overcome currently." Horng was speaking specifically about metal components for future augmented reality devices.
MEANWHILE: Apple patents AR glasses with touchscreen
While Catcher might be working on casings, Apple doesn't necessarily think it's time to release new products. Speaking in early October with British Vogue, Apple CEO Tim Cook commented on rumors of Apple creating a pair of AR glasses. "There are rumors and gossip about companies working on that, and we obviously don't talk about what we work on," said Cook. "But today I can tell you that the technology itself doesn't exist to do that in a quality way."
Cook emphasized that Apple does not aim to be the first to market with any given technology or product. He also suggested that AR glasses – or devices of a similar nature – weren't ready for prime time just yet. "Something that you would see out in the market any time soon would not be something that any of us would be satisfied with," said Cook.
Meanwhile Apple's push for augmented reality apps and experiences on the iPhone continue. Have a peek at the timeline below to get a better idea of how Apple's ARKit functions – and the cool apps it's helped bring to life already.