iPhone SE 2: Don't hold your breath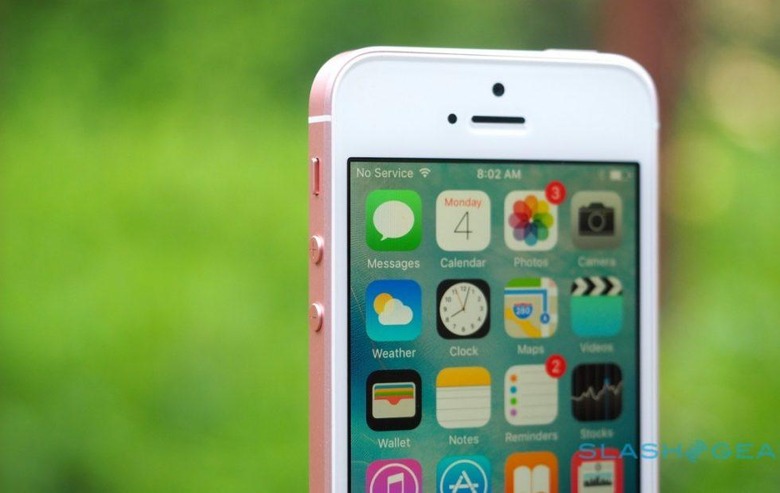 Apple brought back its classic look with the iPhone SE, but it may not be moving forward with the model, according to an analyst. This smaller phone features a more traditional iPhone design and the smallest display you can get on a newer iPhone model, and it has become a staple for those who refuse to gravitate toward larger displays. Unfortunately, an iPhone SE 2 may never see the light of day.
READ: iPhone SE Review – Classic Remix
Such information comes from analyst Pan Jiutang, who recently posted about the phone on Chinese website Weibo. Per Jiutang's statement, those who love the smaller screen will be forced to stick with the iPhone SE or the iPhone 5c, as there won't be an updated version of the current iPhone SE handset.
Jiutang goes on to state that Apple is primarily focusing its attention on display sizes in the 5.5-inch range, with the anticipated 4.7-inch iPhone 7s being the smallest phone display size henceforth. That's sad news for those who hate the larger sizes but don't want to switch to Android, though such a decision on Apple's part wouldn't be surprising.
As phones shed both thickness and width, larger display sizes have become more appealing; users can enjoy a 5-inch or 5.5-inch display in a phone that doesn't feel terribly larger than the models they've used in the past. A great example of this is the Galaxy S8+, which manages to pack a 6.2-inch display into a phone that can be comfortably held and used.
Apple has been working hard, by all accounts, on prepping its upcoming 'iPhone 8' model, something that is expected to feature an OLED display and possibly a fingerprint sensor under the display. That latter feature has been a major sticking point for Apple, though, says sources; the company has struggled to figure out a way to pull off the feature, and may need to move the sensor to the back of the handset as a result.