Apple's iPhone has been hit with a preliminary injunction in China, after Qualcomm's legal battle with the smartphone-maker reached new heights this week. In a worst-case scenario, it could see imports and sales of nearly all iPhone models banned in the country. However, there are arguments as to just how encompassing the ban might actually be in practice.
According to Qualcomm, the preliminary injunction is wide-reaching. It says it affects the iPhone 6S, iPhone 6S Plus, iPhone 7, iPhone 7 Plus, iPhone 8, iPhone 8 Plus, and iPhone X: in short, all the iPhones from the past few years, up until 2017's launches.
Apple, though, has pushed back on the characterization. After all, 2018's iPhone XS, iPhone XS Max, and iPhone XR are not included in the injunction, meaning its latest range is unaffected. Key to that disparity is the version of iOS in question.
That's because the two patents upheld as infringed upon by the Fuzhou Intermediate People's Court in China are not violated by iOS 12, its most recent version, according to the Cupertino firm. Those patents detail ways to edit photos, including ways "to adjust and reformat the size and appearance" according to Qualcomm, along with ways "to manage applications using a touch screen when viewing, navigating and dismissing applications on their phones."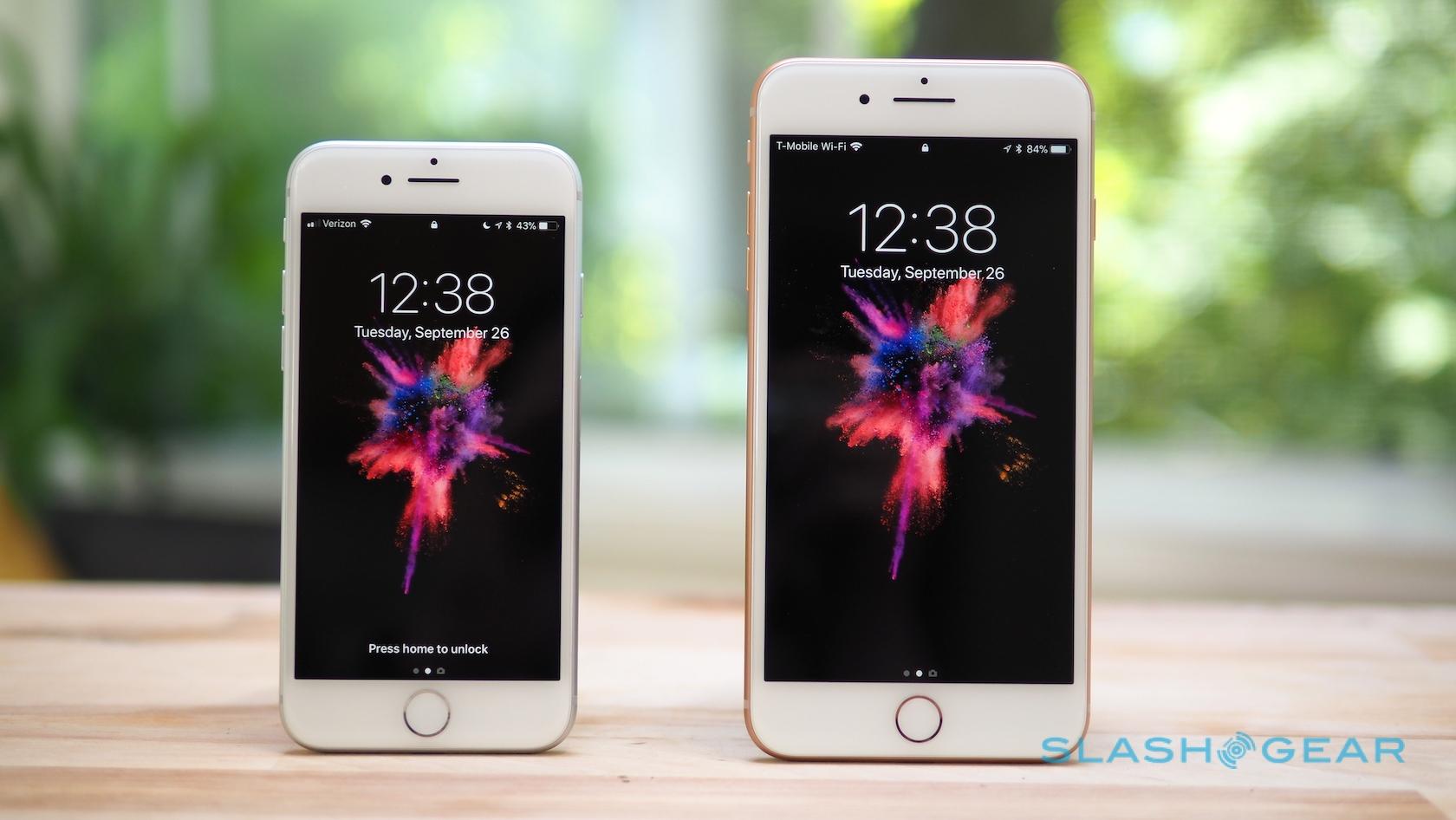 As Qualcomm frames it, the two patents in question were upheld by the Chinese patent authority, SIPO. Apple, however, counters that Qualcomm tried to assert "three patents they had never raised before, including one which has already been invalidated." It says it will continue to pursue its legal options.
Apple and Qualcomm have been sparring in the courts over patents for some time now, though many see the prolonged fight as also doubling as a courtship ritual. Apple took issue with Qualcomm's licensing practices around components like its LTE modems, accusing the chip-maker of demanding more than its fair share in iPhone royalties. To retaliate, it dropped Qualcomm's LTE hardware from its recent iPhones, switching instead to Intel modems.
For Qualcomm, waiting on Apple suppliers to cough up fees that it insist it's rightly owed, the ideal situation would undoubtedly be an end of the courtroom saga and a return to the Cupertino firm's bill of materials. That's all the more pressing with the arrival of 5G networks. Although Apple is widely expected to sit 5G out in the iPhone until 2020 at the earliest – unlike Android devices which will begin to adopt the next-gen wireless technology from 2019, as carrier networks gradually come online – the size of the potential market there would be a huge gain for any company supplying the iPhone with its modems.
For the moment, that looks to be Intel, not Qualcomm. Indeed Intel has brought forward its 5G modem plans, in a shift in timescales that's widely believed to be connected directly with Apple's own roadmap of products. Meanwhile, Qualcomm has been laying out its own pitch to the industry, with the Snapdragon X50 5G modem part of the headline technologies at its big Snapdragon launch event last week.
"Apple continues to benefit from our intellectual property while refusing to compensate us," Don Rosenberg, executive vice president and general counsel at Qualcomm Incorporated, said in a statement on the ruling. The chip-maker also points out that further actions that also seek sales injunctions are also pending, both in China and abroad, and has even accused Apple of sharing Qualcomm IP with Intel in an attempt to help its rival improve its 5G products.
Apple isn't taking that lying down, mind. "Qualcomm's effort to ban our products is another desperate move by a company whose illegal practices are under investigation by regulators around the world," it said in a statement. The company says it will also be pursuing its legal options.
Update: Apple has filed an appeal to overturn the preliminary injunction in China, the company confirmed, arguing to CNBC that not only did it not violate the patents in question but that the ban goes beyond the scope of the injunction.