iPhone 8 will reportedly have curved OLED, use USB-C instead of Lightning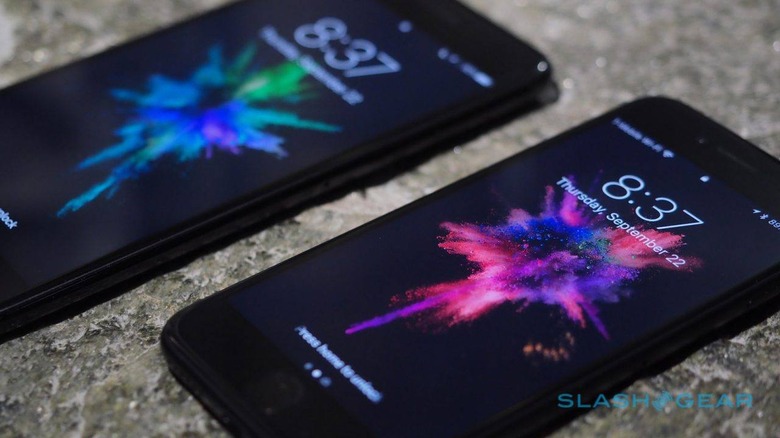 Get ready for another report about the iPhone 8, because The Wall Street Journal has published a doozy today. According to the paper, the next iPhone will sport a curved OLED display, though we've heard some kind of variant of that claim frequently over the past few months. What's really surprising about the WSJ's report is the claim that Apple will ditch Lightning with the iPhone 8 in favor of USB-C.
First, though, the rumored OLED display: Wall Street Journal's sources, which are unnamed folks said to be close to the matter, reveal that Apple will opt for an OLED display instead of a more traditional LCD display in at least one of 2017's iPhones. Apple is rumored to release as many as three different iPhones this year, and one of them could be a special "Anniversary Edition" that runs as much as $1000.
It's that Anniversary Edition that could be outfitted with a curved OLED. Apple will have to turn to Samsung to get these displays, at least at first, as Samsung is the only company capable of manufacturing them in sufficient quantities for a device as popular as the iPhone. Samsung, as many of you already know, uses curved OLED in its own phones, and all models of the Galaxy S8 are said to ship with curved displays later this year.
This latest report states once more than Apple could drop the physical home button from the front of the device, perhaps paving the way for a larger display on a device that has a similar footprint to existing iPhones. On top of that, the claim that Apple will swap out the Lightning port in favor of a USB-C port is sure to surprise a lot of people.
It may seem like a head-scratching decision at first, but there is a precedent for such a switch – after all, Apple chose USB-C as the only type of connector on its latest line of MacBooks. Even with that in mind, the number of Lightning-based accessories has only grown in recent years, which may make Apple hesitant to switch away.
Obviously, we're still six months out from an iPhone reveal, so it could be too early to say either way. The idea that Apple would drop its long running charging standard in favor of something more ubiquitous is interesting though, to say the least. We'll see if future rumors about the iPhone – along with the numerous production line leaks that are sure to happen – back up this claim, so stay tuned.
SOURCE: The Wall Street Journal