iPhone 8 with curved OLED display tipped for 2017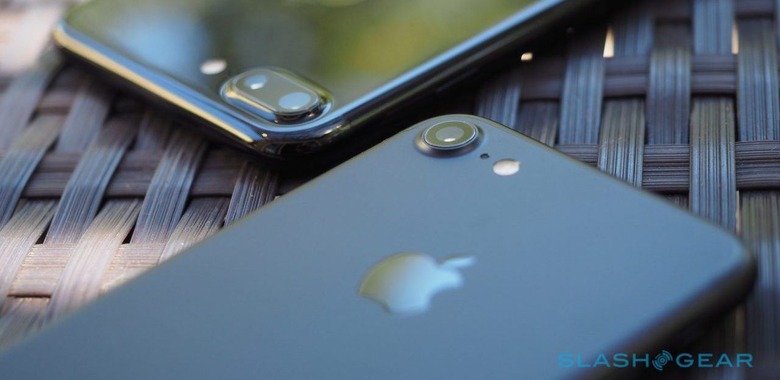 An iPhone with a curved OLED display could arrive as early as next year, according to new reports. Apple is apparently asking its display suppliers – which include companies like LG Display, Sharp, and Japan Display – to ramp up production of OLED panels, according to sources close to the matter. We've heard that Apple wants to deliver a knock-out for iPhone's 10th anniversary, and shipping a model with a curved OLED could be part of that strategy.
However, nothing is set in stone yet, and though Apple is exploring the possibility of an OLED iPhone, we may not see such a model next year. That's because, according to the report from the Wall Street Journal, an iPhone with a curved OLED is only one of 10 different prototypes Apple has been considering. These details come from anonymous sources who claim to be close to the development of the next iPhone.
Apple's push for OLED panels stems from a desire to better compete with Samsung, one of its biggest rivals in the smartphone space. The iPhone maker has apparently been asking for prototype OLED panels that offer higher resolution than the displays that grace Samsung's phones. Apple may even have to rely on Samsung to make its OLED iPhone panels until its other suppliers can successfully ramp up production.
According to these anonymous sources, that ramp up period may not be complete until 2018 for Apple's three other display suppliers. Such a request from Apple could put the pinch on these suppliers as well, with one source saying that Sharp would have to spend as much as $5 billion to make enough OLED panels for the next iPhone.
Of course, whether or not any of this will actually happen is unknown. If an iPhone with a curved OLED display is just one of 10 prototypes Apple is looking at, then there's always a chance that Apple will stick with LCD in its next smartphone. However, there have been quite a few rumors claiming OLED displays for the next iPhone at this early stage, so we'll just have to see how everything shakes out. Stay tuned.
SOURCE: The Wall Street Journal