iPhone 8 vs Galaxy Note 8 : release of Apple's beast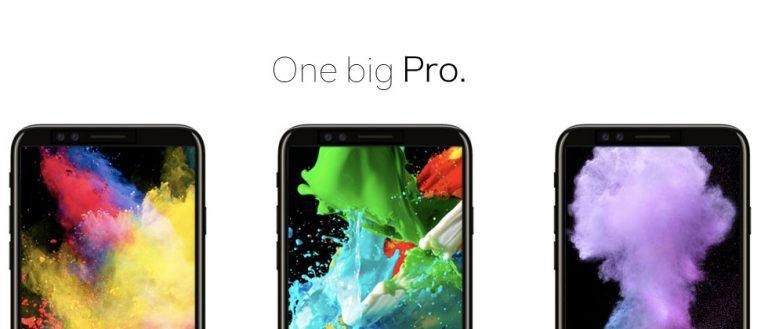 Android devices of all sorts are coming up in the world, rallying these last couple of years with features that rival even the iPhone. That's a strange thing to say as someone who's supposed to be unbiased about which smartphone is best – but looking at sales numbers, it's clear Apple's been quite dominant since 2007, while devices like Samsung's Galaxy S and Note series as well as Google's Pixel lines are coming to take a piece of the action. With the iPhone 8, otherwise known as or code-named iPhone X, Apple may show that they're not simply holding back features from power users – they've just been lying in wait.
Apple Pencil
This smartphone might be the first to incorporate Apple's Pencil device. This might – possibly – happen even though the Apple Pencil is clearly a size meant for larger devices. Apple has seen the image Samsung has made with the Galaxy Note series – the S Pen included with the Galaxy Note is an integral part of what makes it look and feel like a premium work-friendly device.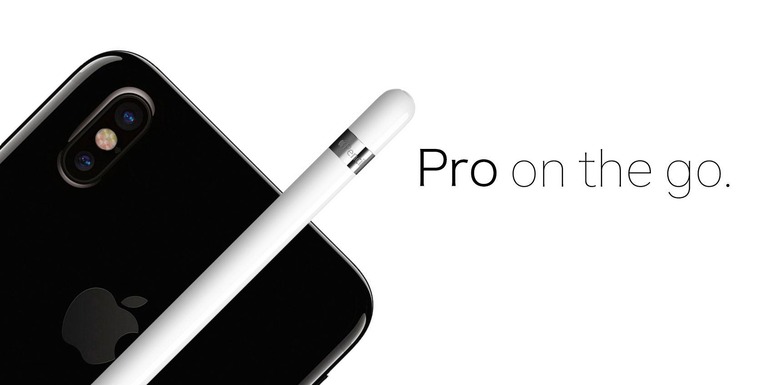 It's clear that fallout from the fires in the Galaxy Note 7 are not stopping consumers from buying Samsung smartphones. The leap in sales for the Galaxy S8 this year suggest that the Galaxy Note 8 will be a monstrous success.
Apple's strategy with the Apple Pencil recognizes the lack of love consumers have for all-in-one devices. That is the perception that if a speaker, for example, is sold separate from a television, it'll automatically be of a higher quality than anything the television can offer. As the Apple Pencil is sold separate from the iPad Pro, it's perceived as higher quality than anything Samsung or Microsoft (Surface devices) can offer.
I would not be shocked to find that Apple presents an iPhone X with compatibility for the Apple Pencil (or a new Apple Pencil 2017 model) later this year. Creating a perception of expandability with this device is right in line with the strategy Apple's run with on the iPad pro and the Apple Watch, too.
Curved OLED Display
As you'll see in the early renderings above and/or below, this iPhone 8 does not necessarily have a curved display. Not in the way we've come to expect with devices like the Galaxy S8. Instead, rumors of slightly flexible OLED display technology coming to Apple's hardware will probably have more to do with internal fittings.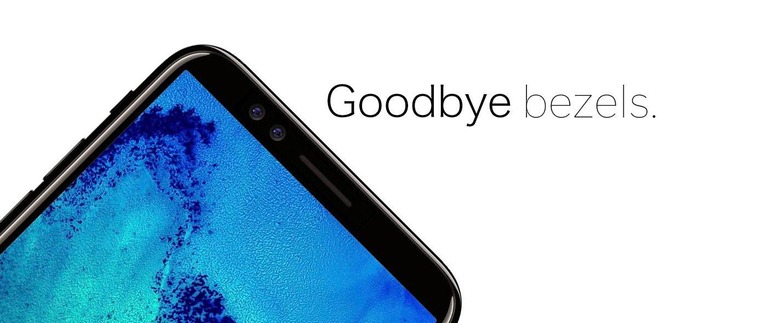 The display glass, on the other hand, will create the perception that this iPhone 8 / iPhone X has a curved-edge display – more curved than ever before. But since there's no real benefit to having a curved display – at least, not one that Samsung has shown yet, there's little reason to make the same move on iPhone 8.
Unless Apple has a secret plan that they're holding back while they leak schematics for case-makers. Of course, that might cause havoc amongst those very early case-makers who put extra heavy borders on the left and right of the display. Any way we look at it, Apple's move to a curved-edge display on an iPhone 8 would be for aesthetic purposes only. Features for devices made by Apple generally require both form and function to appear in a final product.
A few early specs
The images above and below come in part from renderer and leaker Benjamin Geskin, posted to iDrop News. It's through this set of renderings that we're to understand that this device will not have an "edge-to-edge" display – it wont go right up to the end of the device with no border in-between. In addition, a number of leaked specifications have created an interesting picture well before release:
iPhone 8 / iPhone X Specifications (Unofficial)• Display: 18.5:9 ratio 5.8-inch OLED display• Processor: Apple A11 (possibly)• RAM: 4GB• Internal Storage: 128/256GB• Camera: At least Dual 12 MP, (28mm, f/1.8, OIS & 56mm, f/2.8), phase detection autofocus, 2x optical zoom, quad-LED (dual tone) flash• Front-Camera: At least 7 MP, f/2.2, 32mm, 1080p@30fps, 720p@240fps, face detection, HDR, panorama• Battery: At least 2900mAh• Connectivity: Lightning connector, Bluetooth 4.2 (or 5), Wi-Fi, 4G LTE, 3G, nanoSIM, NFC, Smart Connector (like iPad Pro)• Additional: Touch ID Scanner, IP67 water/dust resistance, Wireless Charging
This set of specs, along with a size at around 150mm tall and 73mm wide without a display that curves down the edges would require a more traditional solution. Instead of moving the edges out, the top and bottom move up and down. This iPhone would have a new aspect ratio at 18.5:9 – with smaller bezels above and below than ever before. The bezel sizes at the left and the right are expected to stay the same as they have been in the past.
Samsung Galaxy S8 Plus Specifications (Official)• Display: 6.2-inch Super AMOLED Quad HD+ display (2960×1440, 529ppi)• Processor: Qualcomm Snapdragon 835 processor — Octa core (2.3GHz Quad + 1.7GHz Quad), 64 bit, 10 nm process / for Global versions: Samsung Exynos 8895 processor — Octa core (2.35GHz Quad + 1.9GHz Quad), 64 bit, 10 nm process• RAM: 4GB• Internal Storage: 64GB USA / 64/128GB China• Camera: 12 MP, f/1.7, 26mm, phase detection autofocus, OIS, LED flash• Front-Camera: 8 MP, f/1.7, autofocus, 1440p@30fps, dual video call, Auto HDR• Battery: 3500mAh• Connectivity: USB-C, Bluetooth 5, Wi-Fi, 4G LTE, 3G, nanoSIM, NFC• Additional: Fingerprint Scanner, Iris Scanner, IP68 water/dust resistance, Wireless Charging
Above you'll see the official specifications for the Samsung Galaxy S8 Plus. Based on the historical release schedule and spec-matching Samsung's presented over the past year, this should be a decent look at what's possible for the Galaxy Note 8. Expect – perhaps – a slightly more powerful processor, and a more advanced S Pen inside, too.
What a weird-looking camera array
Both the front and the back of this phone appears – in these renderings based on leaks – to be going vertical. While previous iterations of double-camera setups on smartphones have been either horizontal or sort of... odd looking... this rendering shows how Apple could make it look sleek.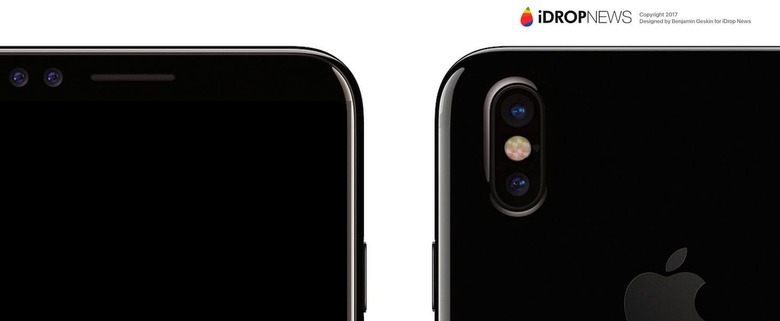 We have very little information on the camera setup either front or back – everything you see in the specs above is conjecture for the cameras. That's just suggesting that they'll be at least as good as the iPhone 7 Plus – which of course they need to be. If the Smart Connector makes its way to the final product, I would not be surprised to see at least one Apple-made case that connects to the three pins and benefits the camera.
Wrap-up
Have a peek at a creative article I wrote earlier this year called How to present an iPhone Pro. There I've laid out one way in which Apple could make this Pro presentation happen. Another good place to wrap one's mind around the possibility that Apple could eventually create an iPhone Pro comes from the article Apple's road to iPhone Pro – there I've tapped into the possibility of the Apple Pencil coming to iPhone for the first time.