iPhone 8 Touch ID troubles may stall Apple's OLED plans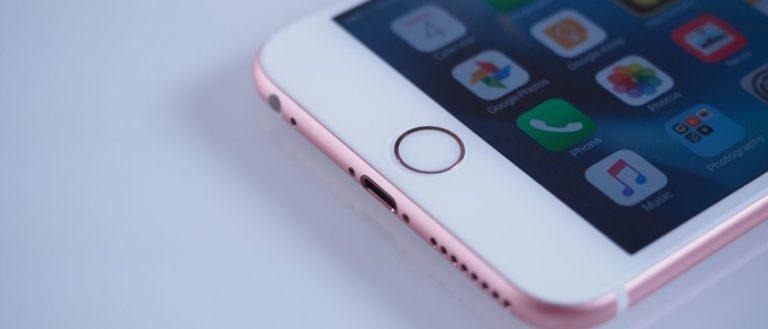 The anticipated 'iPhone 8' with an OLED display has one big thing getting in its way, and that's the Touch ID fingerprint sensor — at least according to an analyst whose research note recently became public. According to that note, the 5.8-inch iPhone, which is currently being referred to as the 'iPhone 8,' will have an edge-to-edge OLED panel, and Apple has to figure out how to embed the Touch ID beneath it. If an adequate solution isn't found relatively soon, the company may be forced to shake things up and change the position of this sensor.
iPhone 8 may have curved OLED and USB-C
Such information comes from MacRumors, which reports that it has received the info from a note by analyst Timothy Arcuri from Cowen and Company. The Touch ID issue is said to be the big barrier standing in the way of the device entering mass production, and though the company reportedly wants a solution in place by next month, a delay could mean mass production won't start until September. The alternatives seem less likely.
The analyst reportedly foresees only a couple possible solutions aside from delaying the phone's production, and that would include either moving the Touch ID to a different part of the handset, or removing it altogether. It is highly doubtful Apple will choose to do either, particularly the latter given the importance of fingerprint technology for security and its growing importance in authenticating mobile-based payments. Barring a solution by May, the company may be forced to delay production instead.
If the so-called iPhone 8 is delayed, that doesn't necessarily mean the announcement will be bumped, too. It is likely that Apple will still announce the handset even if production starts later than typical, leaving consumers to either wait for its release or to pick up refreshed 5.5" and 4.7" models instead.
If the iPhone 8's release is delayed, it'll likely be well worth the wait. Current leaks and rumors indicate many things to like about the fabled handset, including an edge-to-edge OLED panel (of which Apple has been placing ample orders), possibly joined by a 3D-capable camera, the elimination of a physical home button, wireless charging, better battery run times, a curved display (depending on which leak you listen to), and more. Not familiar with the rumors? Check out the timeline below for the most recent!