Samsung supposedly begins producing iPhone OLED panels with 3D Touch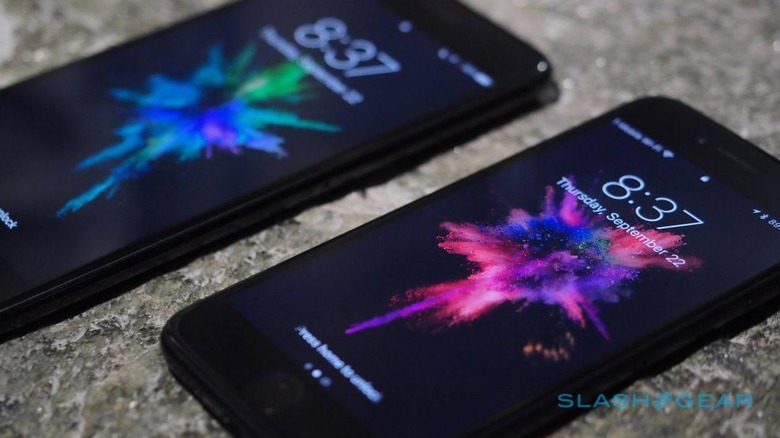 If you believe the rumors we've heard so far, then the next iPhone will come equipped with OLED display. This has been one of the more prevalent rumors since the mill started churning, and today we're getting new details that seem to solidify it. According to this new report, Samsung Display has started producing OLED panels for the next iPhone, complete with 3D Touch functionality.
It seems that Apple will rely on one of its biggest rivals to make an OLED iPhone a reality. Previous rumors suggested that Samsung was the only company capable of producing enough OLED panels for the next iPhone, and now this new report – which comes from Korean site The Investor – suggests those claims were correct.
The information comes from sources close to the matter, who were in attendance during a Samsung meeting at MWC 2017. It was during this meeting that Samsung Display showed off its OLED panels to a number of VIP guests. The pressure-sensitive displays will feature not only in the next iPhone, these sources said, but there's also the possibility of Samsung itself using them in its future phones.
It's worth noting that this isn't Samsung's first outing with pressure-sensitive OLED panels. It's previously produced such displays for other Android phones, including the Huawei P9. With Apple knocking on the door, though, we're seeing a more advanced version than the one Samsung Display was previously responsible for.
Obviously, nothing is set up in stone until Apple confirms it, and that confirmation likely won't come for another six months or so. Still, this latest report offers even more evidence to add to the ever-growing pile, and if Samsung is showing off its panels in closed-door meetings, then the rumors become even more convincing. We'll see if future reports corroborate this one, but don't expect this to be the last we hear of OLED panels on the next iPhone.
SOURCE: The Investor