iPhone 7 will not have headphone jack, case leaks indicate
When it comes to this year's expected release of the iPhone 7, we've already heard about the rumors and analysts' predictions, as well as detailed mock-ups based on supposed specs and measurements, so that means the next step in the buildup towards Apple's next flagship smartphone is leaked third-party cases. Well, images of just such a case have turned up, and, if accurate of the real device, it reveals that the overall design differs little from the iPhone 6s, but confirms two ongoing rumors about expected features.
These images come from Twitter user @OnLeaks, and while they don't show which manufacturer the case comes from, they show enough of the cutouts along the bottom for the iPhone 7's speakers and another on the back for the camera arrangement.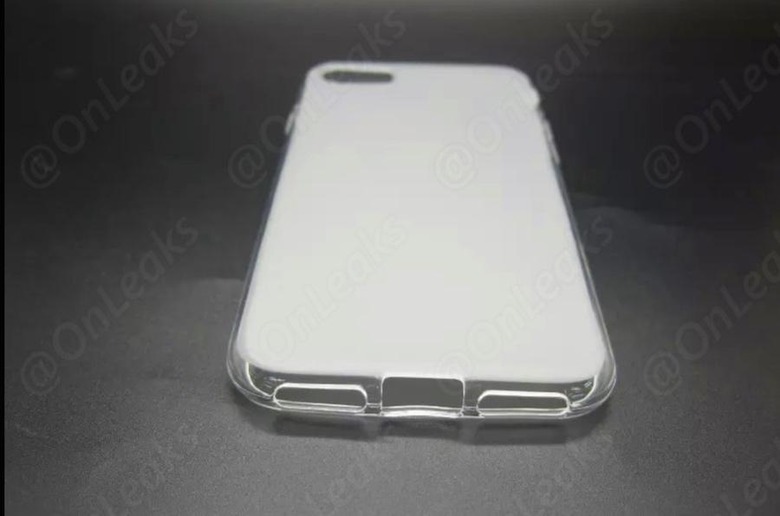 That's right, speakers, as in plural. The middle cutout on the bottom is obviously for the phone's Lightening port, while it's accompanied by another opening on each side, the perfect setup for stereo speakers. In order to make space for the new speaker on the left, Apple would have to eliminate the 3.5mm headphone jack, which is exactly what's been rumored for several months now.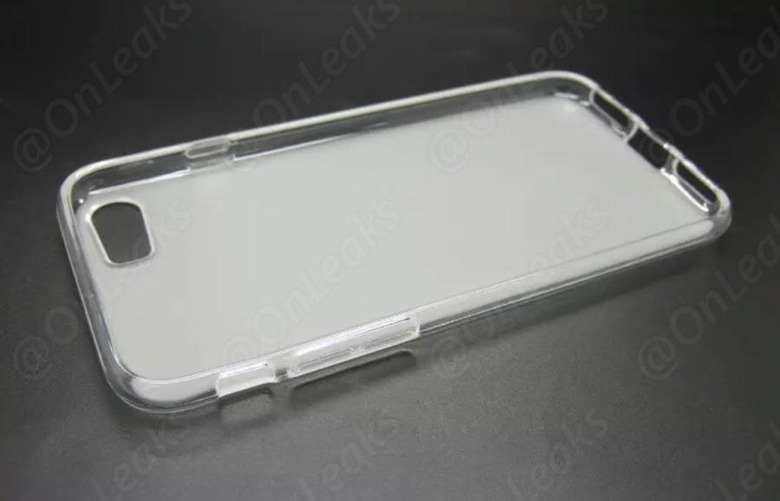 As for the cutout on the back, it's certainly wide enough to accommodate a dual camera set-up, a feature that has just recently started to get hinted at in rumors. This isn't as concrete in terms of revealing the iPhone 7's design as the speaker cutouts, as the space on the back may also just be for the single camera and LED flash arrangement that's on the current iPhones.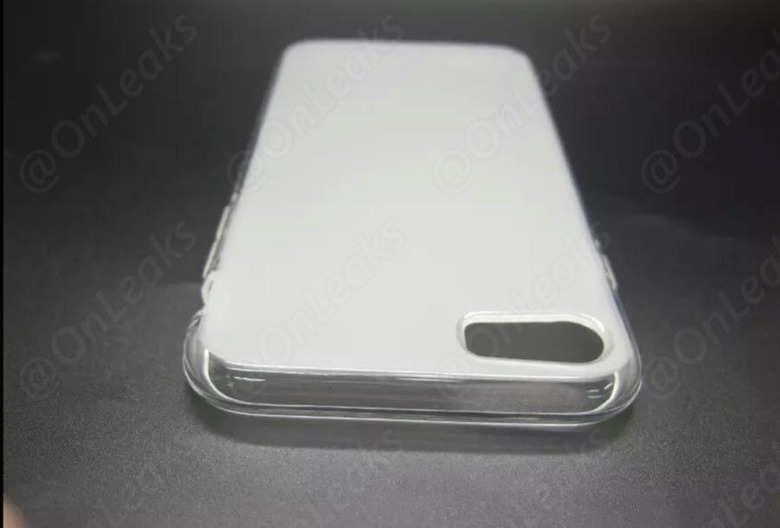 The cutouts for the power button, volume buttons, and silent switch all remain in the same place, and the edges keep the same rounded shape, indicating that the iPhone 7 is unlikely to get a major design overhaul.
We've seen a few case leaks like this in the past that have accurately predicted a new iPhone's looks, but we've also seen a number that have been way off. It's still fairly early in the year, and we haven't even seen the 4-inch iPhone SE officially announced yet, so we'll have to wait and see how this one plays out.
SOURCE @OnLeaks/Twitter