iPhone 7 and iPhone 7 Pro leak again highlighting camera bumps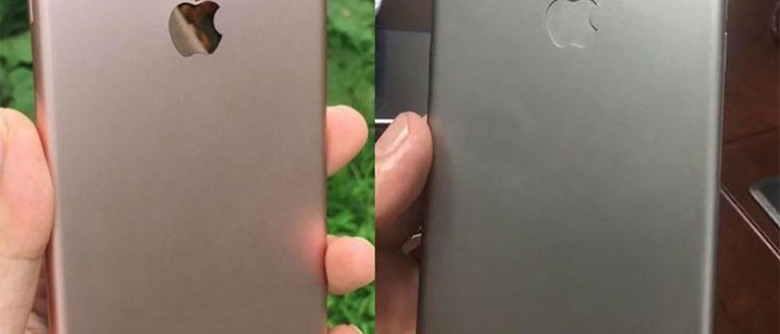 Yesterday and image leaked claiming to be the iPhone 7 and it has a noticeable camera bump on the backside of the smartphone. Fans of the iPhone who also happen to hate camera bumps weren't happy at the prospect. Today more photos have leaked from a different source and they show what is said to be the iPhone 7 and the iPhone 7 Pro smartphones.
Both of these devices have a camera bump with the iPhone 7 Pro and its dual cameras having a bump even more pronounced than the standard version. The smartphones look to be sized along the lines of the current models presumably offering screens in the 4.7-inch and 5.5-inch range.
Other than the images of the smartphones we have no other hard info on the devices or what hardware might lie inside to share. Earlier rumors suggested that Apple might ditch the headphone connector on these new devices, but the photos don't show the top or bottom for us to confirm that.
We have previously seen leaks that show EarPod headphones with a lightning adapter on the cable seeming to support that claim. However, other leaks have claimed that there will be a 3.5mm to lightning adapter shipping with the headphones suggesting that the 3.5mm port will carry on. Previous leaks have shown us a claimed iPhone 7 looking good in black and we have heard that the device will have 32GB of storage inside for starters.
SOURCE: Nowhereelse