iPhone 6s will no longer yield, claims bendgate specialist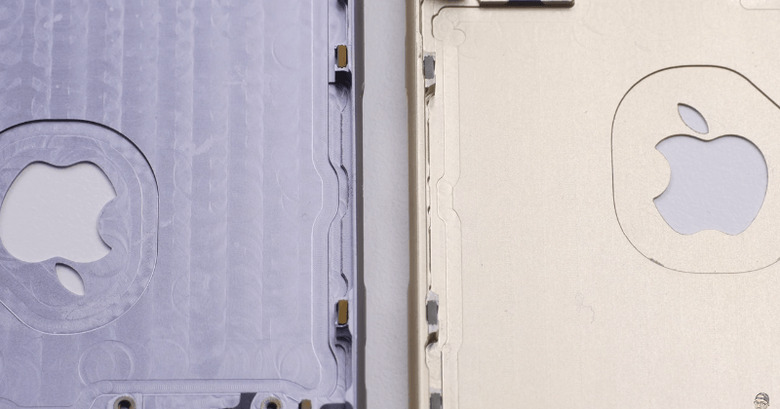 It seems that theories on why the upcoming iPhone 6s and 6s Plus are slightly larger, if not thicker, might have some bearing after all. Apple was hit hard with criticism over its somewhat bendable flagship, particularly the iPhone 6 Plus but it seems that Cupertino has learned from the lesson well. At least according to Unbox Therapy, who was one of the most vocal voices during the bendgate furor. With only a backplate in hand, he proposes that, at least in theory, the iPhone 6s won't bend much, or at all.
Granted, he only got his hands on what is supposedly the back plate for the upcoming iPhone 6s, so take things with a heavy grain of salt. One can only deduce the overall qualities of the smartphone based on the properties of this plate. But form the looks of it, things are promising.
Unbox Therapy notes that the edges of the new iPhone 6s' backplate is noticeably thicker than the current gen iPhone 6, particularly in the area of the volume buttons. Measuring it, the edges were 1.90 mm thick whereas previously they were only 1.14mm, almost double the thickness. This is significant because in his original manual bending test, the iPhone 6 Plus started to yield at exactly that area.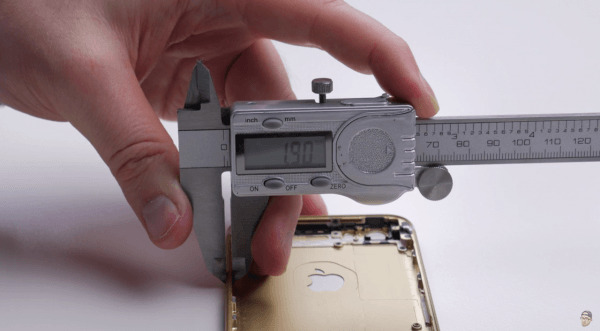 Now despite that added thickness, the entire back frame is surprisingly lighter. 25 g versus the iPhone 6's 27 g. How Apple managed to pull that miracle off is probably thanks to a new material used for the plate, possibly a 7000 series aluminum as rumors put it.
That said, this is all still unofficial and an empty back plate doesn't necessarily equate to a completely sturdier device, though it does point in that direction. Suffice it to say, the upcoming iPhone 6s and especially the iPhone 6s Plus will also be subjected to the same tortures as their predecessors. Hopefully, they will fare better.