iPhone 6S rumors suggest new camera, HealthKit sensors
The iPhone 6 and 6 Plus are two of the more exciting products Apple has unleashed in quite some time. Of the two, differences are slight, but the camera hardware Apple went with on the iPhone 6 Plus is a good reason to stop and consider which you really want. A new rumor suggests those still standing in front of tables at the Apple Store might want to walk away for a few months, as the iPhone 6S camera might end up being even better than the iPhone 6 Plus'.
According to Money.UDN, the iPhone 6S will have a dual-lens camera. We've heard similar rumblings before, as Sony announced new camera hardware for mobile devices with a "dual lens". Sony makes the camera hardware for Apple's iPhone, so dual lens isn't so sensational.
Optical zoom, though — that's interesting. According to Money, the iPhone 6S will have an optical zoom feature, which is something smartphones generally slouch on. Rather than rely on digital enhancements, a hardware fix for zoom may be inbound.
As if a cool new camera wasn't enough, the report also cites supply chain sources on pressure sensors which Apple is said to include on the next iPhone. One sensor will track blood pressure and heart rate, which makes sense for Apple's HealthKit, but ultimately seems to clumsy for an iPhone.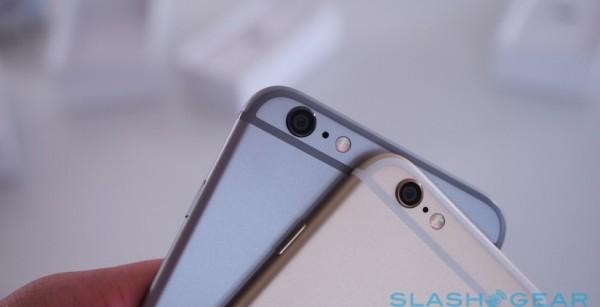 The second sensor is even more hard to understand. Supply chain sources say that one will be made available for use with a 3D interface. We've seen job openings for Apple's VR initiatives (which are kind of 3D), but it's early on for anything 3D for an iPhone, and it's an unlikely aesthetic change for Apple's iOS. In the wake of iOS 7's visual update, there's no way Apple would go full 3D.
Finally, the report suggests Apple is ditching the 16GB iPhone base model for a 32GB version. If that's true, good on them; it's overdue.
Much of these rumors seem like foie gras; force-fed from patent filings and other news tidbits. A new camera is likely, and we're sure Apple is at least entertaining the idea of dropping the underwhelming 16GB model. As for 3D or extra sensors packed into the iPhone 6S, we're not going to bite on that one.
Source: UDN
Via: GforGames