iPhone 6s off-contract pricing revealed, Gold 6 discontinued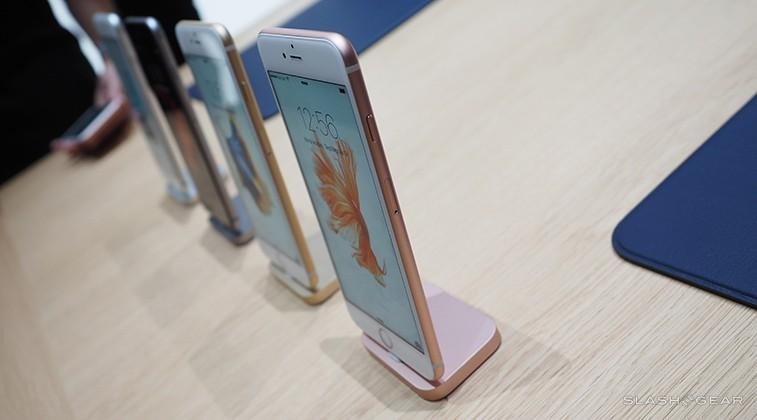 Pricing for the iPhone 6 and iPhone 6s Plus have been ushered in by Apple this morning with both on- and off-contract ranges. The iPhone 6s and iPhone 6s Plus both come with a new Rose Gold option, and from this point forward, the Gold option will be restricted to the newest devices. If you've got an iPhone 6 or iPhone 6 Plus in Gold, right this minute, you've got a device that'll very soon no longer be for sale at any Apple Store, worldwide.
This is not the first time this sort of discontinuation has happened. The newest, most advanced iPhone model is available in many colors while the older devices are restricted to just a couple, or one. In this case this means that the iPhone 6 and iPhone 6 Plus is available only in Space Gray and Silver, and only in 16GB or 64GB sizes. The pricing scale bumps the iPhone 6 and iPhone 6 Plus down to the mid-range spot, while the iPhone 5s is knocked down to Apple's "free on 2-year contract" space.
The iPhone 5s is available now off-contract from $450 USD. The iPhone 6 starts at $549, while the iPhone 6 Plus starts at $649. These are all off-contract prices, straight from Apple.
The iPhone 6s will be available for $649 for its 16GB edition, $749 for 64GB, and $849 for it's 128GB edition.
Apple's also bringing on a new installment plan sort of deal where you pay an amount of money per month for 24 months, too. For installment prices, head to our first iPhone 6s and 6s Plus pricing article.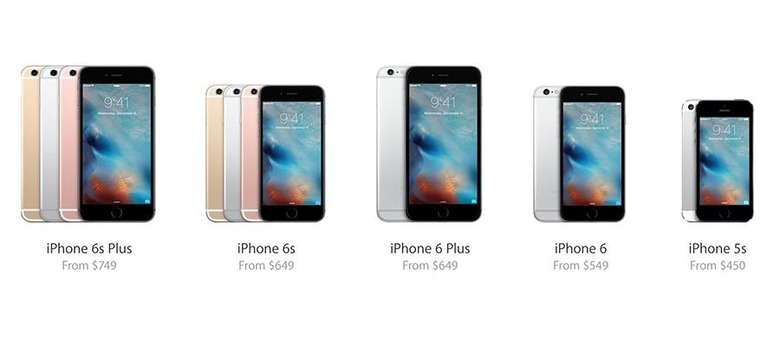 The iPhone 6s and iPhone 6s Plus will be available in Silver, Gold, Space Gray, and Rose Gold.
The 16GB iPhone 6s Plus will cost you $649, the 64GB will cost $749, and the 128GB edition will cost $849. Again, these are all off-contract prices.
Stick around our Apple hub for more information on the next generation of iPhone, including iPhone 6s and iPhone 6s Plus hands-on action later this afternoon!