This week a set of photos of one of the latest – perhaps the final – build of the iPhone 6 alongside the iPhone 5s have been leaked. What you'll find here is the device expanding well beyond its original bounds, taking on a whole new form with extra thinness and a much bigger body. Also it keeps the Lightning port, so no worries all you cord-switching haters.
One other bit you're going to take notice of right off the bat is the "protruding" back-facing camera. While the phone is thinner, it would appear that restrictions around the lens array have kept the camera ever-so-slightly above the fold.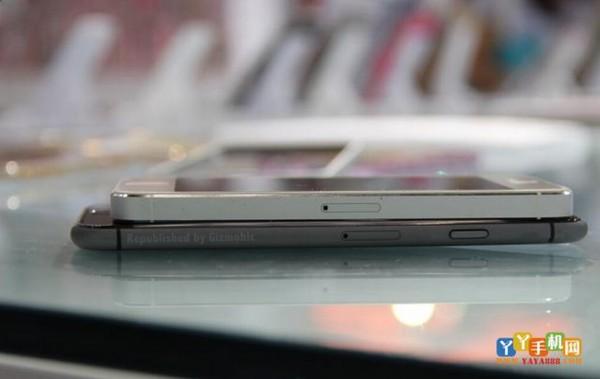 How will the camera lens above the rest of the body be spun? Perhaps for protection, the metal ring around the lens is further than the glass. Maybe the zoom capabilities will be played up. With a lens above the rest of the body of the device, maybe there's less of a chance that a case would block some of the light that goes into images.
You never know when it comes to promoters of a new smartphone.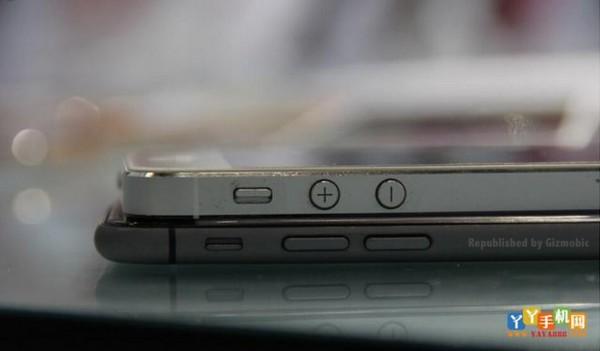 This device appears to have a rounder-edged look than previous iPhone devices. Contrary to what Gizmobic suggests, to us the SIM card tray appears to be exactly the same size, while the power button and orientation/mute lock buttons have gotten thinner.
The volume buttons have changed shape completely, owing to the idea that everyone already knows which button is for more volume, and which is for less. They're also a bit recessed into the device while previous volume buttons are higher up.
We'll quite likely see this device appear at an Apple event early next month. Stay tuned in our Apple hub for more!
VIA: yaya888