iPhone 6 may come with another new cord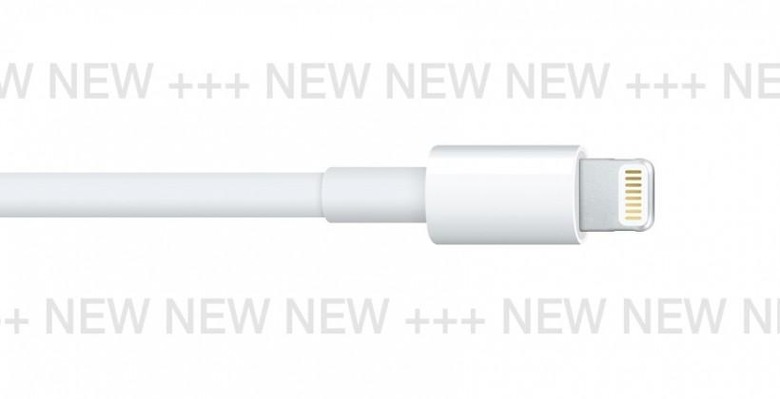 When the iPhone 5 was first introduced, Apple also showed off the Lightning cord (and port) for the first time. This was a new cord for the Apple smartphone and tablet universe, and it was another new cord that users had to purchase if they wanted more than the one cord that came in the box to charge their device and transfer wired data. It may be time to do that once again.
With this change-up appearing for the first time in a new Apple patent files at the US Patent and Trademark Office, Apple has clearly made an early move. Originally filed back in January of this year, this patent covers a "reversible Universal Serial Bus plug connector comprising: a body; a dielectric base; a shell extending from the body and having an opening at a first end that communicates with a cavity defined by four inner surfaces of the shell and the dielectric base."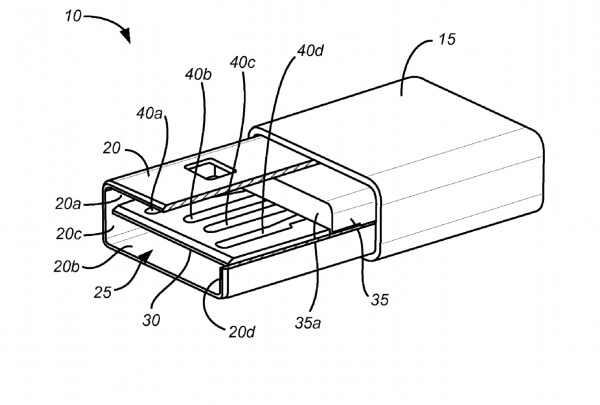 It can be plugged in either way, that is to say. The smaller end of the Lightning cord for iPhone 5, iPhone 5s, iPad mini, and iPad Air all have the ability to plug in one way or the other. This allows the larger end of the cord to transform while the smaller end stays the same.
UPDATE: This could be Apple's brilliant new iPhone 6 cable
On the other hand, this could very well be Apple's adoption of the standardized USB Type-C in a sort of backwards way. We'll have to wait and see if they all work with sliding sides, immovable sides, or none at all.
Of course you'll also have to remember that an Apple patent does not necessarily mean an Apple implementation. Apple might never bring this kind of cord to market – it may just stick with the original Lightning cord for generations well into the future.
VIA: PocketNow