iPhone 6 specifications may include buttonless facade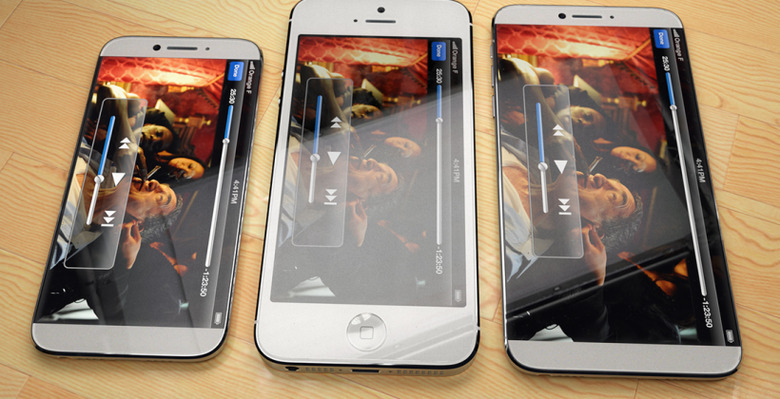 Over the past year we've had no shortage of rumors surrounding Apple's next iPhone – not all of which were centered on the iPhone coming after the iPhone 5s. This week it would appear that a theme is emerging on more than just the display size in what could be a double-release. While rumors surrounding the iPhone 6's display have thus far suggested that two display sizes are incoming, it's the frontside physical button we're interested in this afternoon.
The general rundown in the iPhone 6 rumor mill thus far includes at least one model running with a 4.7 or 4.8-inch display. It's also been said more than once – you'll be able to have a look at all of this in the timeline below this post, of course – that the next iPhone will work with a "Retina+" display, IGZO technology and a processor that's well and above the power of the previous A6 chip.
Above this display and chip you'll find a pane of glass. This is where contentions lie.
While previous reports have suggested that Apple will stick with its Gorilla Glass or otherwise reinforced-glass traditions, more recently there's word that Sapphire Crystal might be ready for the new iPhone. Rumor of a 100-unit Foxconn test as well as a tip on how that glassy pane would be able to bring on solar charging.
Today re-enters the idea – first presented for the iPhone 5s when its final specifications were only rumors – that there might be no physical button up front of the iPhone 6 at all.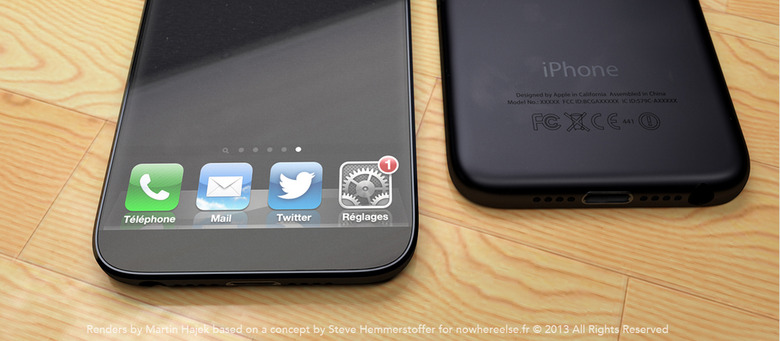 Working with the extra-hard makeup of Sapphire Crystal, this next-generation iPhone would be able to keep the Touch-ID abilities of the iPhone 5s while it does away with the click of the home button. Erasing the rounded-edge square of the home button may only have been the first step in Apple's eventual goal – to reduce the physical user interface of the iPhone down to the barest minimum.
Imagine an intend – like a dip – where the home button on the iPhone is now, using the extra-sensitive abilities of Touch-ID to do away with the need for the physical press of the iPhone button. Hackers have already made this possible – many users have changed their home button to only require a tap, rather than a press, to head back to home.
Now it may be time – with the extra-thin abilities of Sapphire Crystal – to make due with another great move toward aesthetic singularity with the Apple mobile smartphone line.
Concept images VIA: Martin Hajek