iPhone 6 casing reportedly leaks [UPDATE: Fake]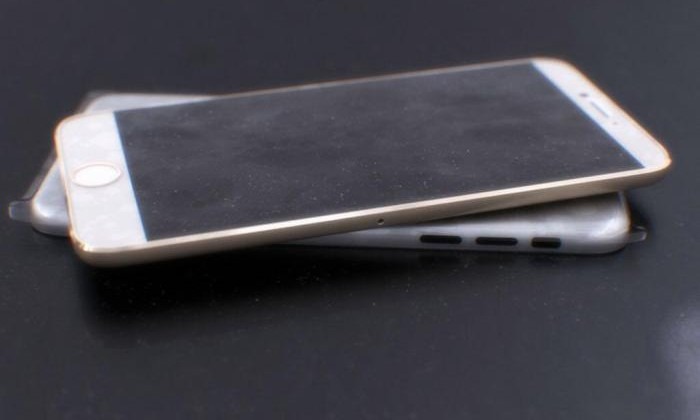 A slew of somewhat blurry pictures surfaced by way of Sonny Dickson on Twitter today, who claims they feature the iPhone 6 casing. Whilst unverified, they show what appears to be a unibody construction much larger than the current handset's iteration, and follow along after a long string of leaks about the upcoming Apple smartphone.UPDATE: These images have been proven to be more Martin Hajek renderings – check the smudges for clues.
Though to be taken with a generous grain of salt at this point, the photographs could prove to be the first look at Apple's much-anticipated iPhone 6, with the casing being slim, distinctly grey, and reminiscent of the iPad Air and iPod Touch. The shells follow in line with rumors that have abounded claiming a larger display is in the product's future.
A short while after Dickson began tweeting the images, the folks over at 9to5Mac got their hands on a trove of similar images, giving a look at the front of the purported smartphone as well as the back and inside casing. There aren't any more details to add onto what has already surfaced, but if the shots are legit, they give a decent combined look at what Apple is currently up to.
Word has it Apple will use a Sapphire Crystal display with the next iPhone, and late last month the rumormill added upon this and the other slew of leaks, stating the iPhone 6 will feature a buttonless face. Hit up the timeline below the gallery to check out more of the latest news about the iPhone 6.