There's no reason why you can't go out and pick up more iPhone 6 or iPhone 6 Plus cases than you know what to do with. It's like collecting baseball cards. What are you going to do with all those baseball cards anyway? They can't protect your iPhone 6 – they can't protect your iPhone 6 Plus either!
So supposing you weren't satisfied with the first awesome installment of iPhone 6 and 6 Plus cases or Apple's own Official Case, today's exploration will be super great for you. You're gonna love it.
Nodus
The folks at Nodus have created the world's first Microsuction iPhone 6 case. This means you're going to be rolling with super-thin protection without all the added casing around the sides. Simple, elegant – possibly the most sleek cover cases headed to market for this smartphone duo.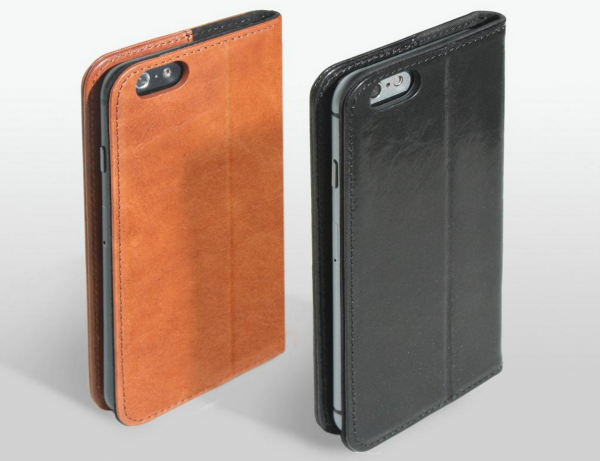 WaterField
The first iPhone 6 holster we've seen worth its salt is the WaterField iPhone 6 Spinn Case. It'll be coming in several leather colors for $59.00 USD and it'll be shipping in October.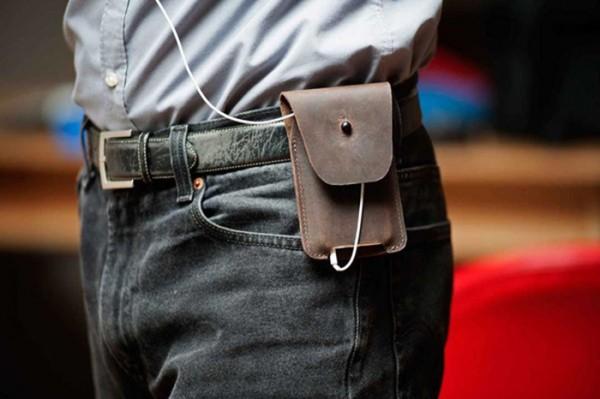 Moshi
One of our all-time favorite Apple accessory makers, Moshi brings "The 6 Series" to the public with coverage for the iPhone 6 from all angles. iPouch Plus is a microfiber pouch to keep your iPhone's screen free from dust and smears. iGlaze is a slim-fit hardshell case with hybrid TPU / polycarbonate construction, while the iGlaze XT is a transparent hardshell case – both rough and tough.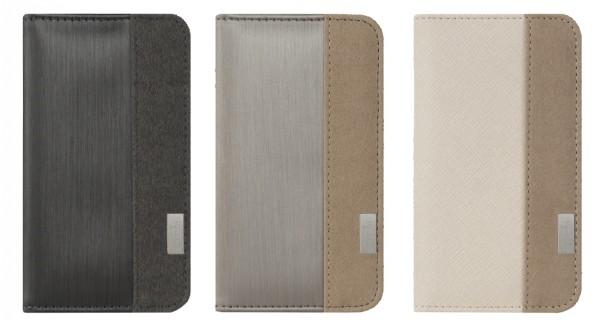 The Overture is a wallet case with three slots for cards and cash as well as a full-length inner pocket AND a built-in stand for entertainment. The iGlaze Armour is a minimalist case with a diamond-cut aluminum backplate and hybrid material construction.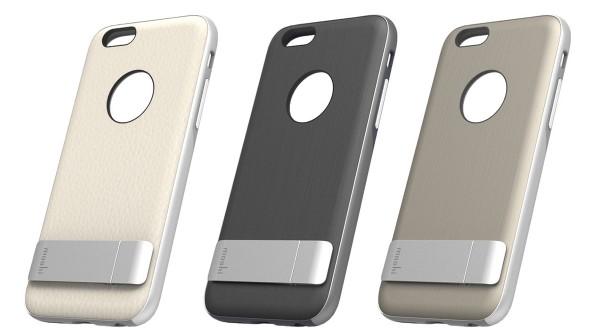 With Kameleon, Moshi brings a high-grade aluminum kickstand as well as a hardshell case, for all you hardcore video watchers – ready for both portrait and landscape stand modes.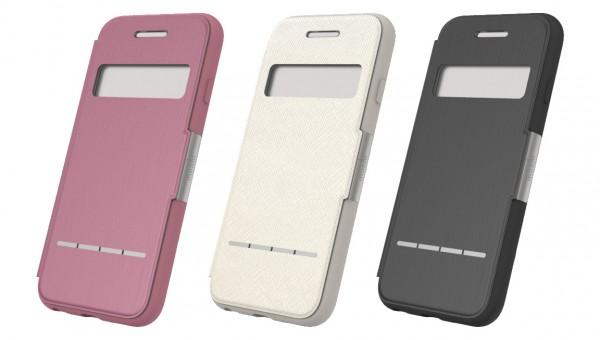 SenseCover is the strangest of the pack, bringing a touch-sensitive folio case with Moshi's proprietary SensArray pads. These pads allow you to answer calls, swipe off alarms, and check the time without having to open the case's cover.
Moshi brings iVisor Glass for atomically strengthened IonGlass cover protection for the front of your iPhone – AirFoil Glass is also coming with an ultra-thin bit of IonGlass protection. Moshi's iVisor is a "bubble-free" screen protector, one of the first "edge-to-edge screen protectors for curved bezels. AirFoil will bring a two-pack of screen protectors in their simplest form.
Silk Innovation
The folks at Silk Innovation bring on some extremely simple cases with clear view backs, for starters. The ClearView Slim Case will work with customized inserts and will cost you a cool $11.99 – cheap! They'll also be delivering the stylish Stealth Armore Tough Case with interchangeable backs, and the Vault Slim Wallet Case for card-holding – if you're not all about Apple Pay, that is.
Redbubble
Bucking the trend of letting Apple have all the design fun, RedBubble makes several iPhone 6 cases with fun art on their back. You'll find the full collection of Redbubble iPhone 6 cases coming on September 19th – with thousands of potential designs in the mix – for both iPhone 6 and iPhone 6 Plus!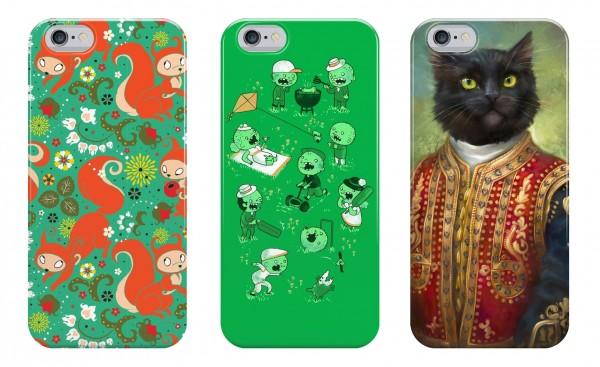 Even more?!
Of course there are more! Stick around our iPhone 6 and iPhone 6 Plus tag portals (linked at the head of this article) to see more in the near future. And let us know which ones you'd like us to review!