iPhone 6 and 6 Plus cases: the best so far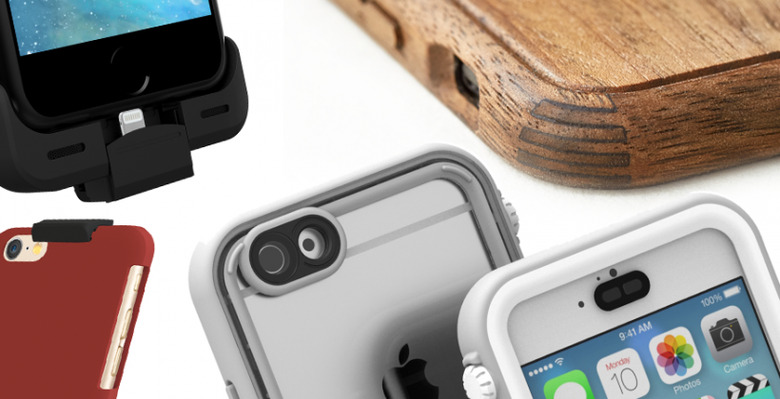 Over the past few hours quite a few different brands have released their official iPhone 6 and iPhone 6 Plus cases. These aren't the same as the "early adopters" revealing cases with pre-confirmation specifications. These are the real deal: the first wave of actual final-build Apple iPhone 6 cases ready to roll.UPDATE: See our iPhone 6 and 6 Plus cases "best of" part 2, as well!
Seidio
The first case coming from Seidio is the Dilex Pro for iPhone 6. This case works with the iPhone 6 with 4.7-inch display, utilizing a soft-touch coating on its exterior to keep the sides and back of the phone safe. Extra cushioning is provided with Seidio's "Hexguard" technology – a honeycomb pattern under the surface.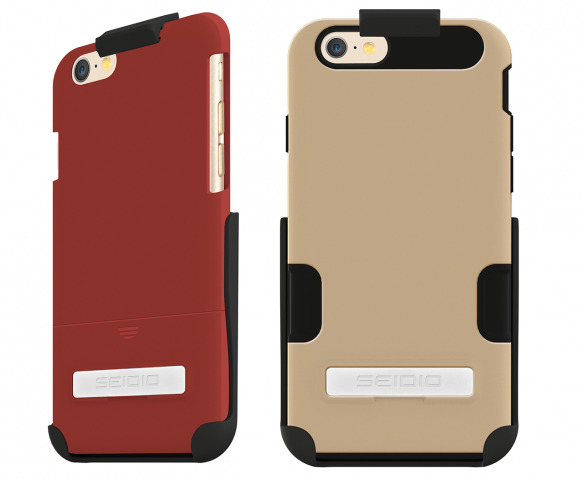 This case also works with a built-in metal kickstand that allows your iPhone 6 to stand sideways – in landscape mode – for entertainment purposes. This case will cost you $34.95 from Seidio Online.
Grovemade
The folks at Grovemade are known for their high-quality iPhone, iPad, and Mac cases and accessories. For the iPhone 6, they've brought out the big guns with three different designs: The Leather iPhone Cases, The Walnut & Maple iPhone Cases, and The Walnut & Maple iPhone Bumpers.
Above and below you'll see a collection of cases made by Grovemade for both the iPhone 6 and the iPhone 5s. Both have the same costs dependent on the case.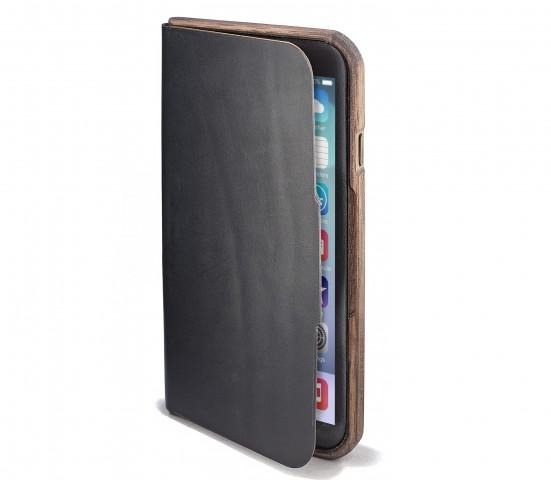 Grovemade's Leather iPhone Cases retail for $129, while their Walnut & Maple iPhone Cases retail for $99.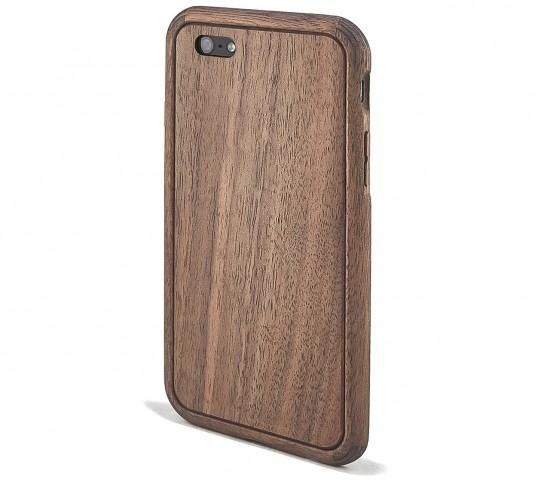 Grovemade's Walnut and Maple iPhone Bumpers retail for $59, and the whole lot will be made available immediately if not soon.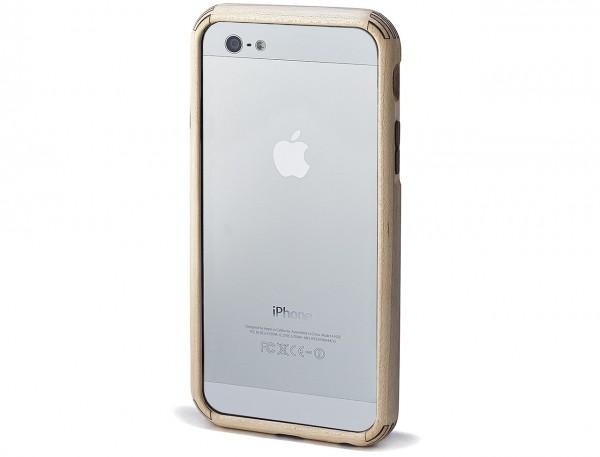 Catalyst
The first waterproof iPhone 6 case we've seen that appears worth a peek is the Catalyst Waterproof Case in Alpine White. We'll safely assume that the team will be bringing each of their other powerful tones to market soon as well: Radiant Orchid, Pacific Blue, and Stealth Black.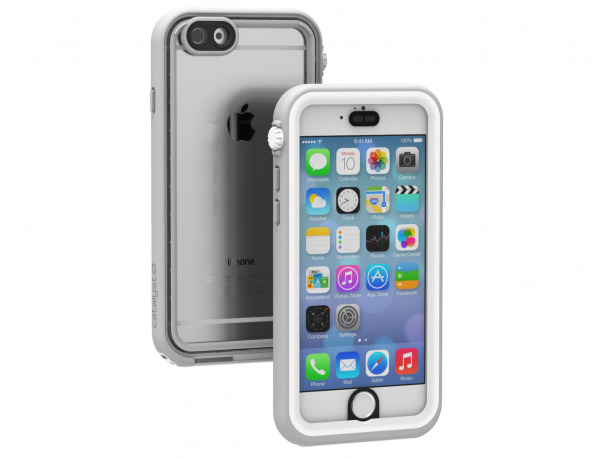 Catalyst has made a range of accessories for their previous iPhone Waterproof Case releases including a floating lanyard, bike mount, belt clip, and "pro adapter" for mounts of all kinds.
BuQu Tech
The team at BuQu Tech will be pushing one of the first battery cases ready for the iPhone 6. With the PowerArmour, BuQu will be keeping things super simple. All black, a Lightning connector at the bottom, room for your camera at the back, and a couple of holes for your down-facing speakers to reverberate outward.
This car will have a 2,600mAh battery inside allowing you to "get up to 100% extra battery life." This case is powered by a microUSB port, meaning you can use the same cord your friendly Android user uses to power their smartphone or tablet. This case will cost you $79.99 USD and you'll be able to get it in November.
New Trent
The team at New Trent brings the heat with cases they're guaranteeing they'll be making for both the iPhone 6's 4.7-inch display and the iPhone 6 Plus' 5.5-inch display. The Trentium is "ultra-thin" and rugged, made to be both water and dirt resistant.
There'll also be an Alixo case that's slightly less able to resist water and dust, but slightly more clear. Alixo will come in both iPhone 6 and iPhone 6 Plus models, all clear along the back and interchangeably white or black on the front.
Both the New Trent Trentium and Alixo will be released for the iPhone 6 on September 25th. Both the New Trent Trentium and Alixo will be released for the iPhone 6 Plus on October 31st, all models for $31.95 USD.
More
See more in our iPhone 6 and iPhone 6 Plus portals through the future. Also let us know which of the above protective accessories you'd like us to review!