iPhone 5S Gunmetal parts appear in Japanese repair shop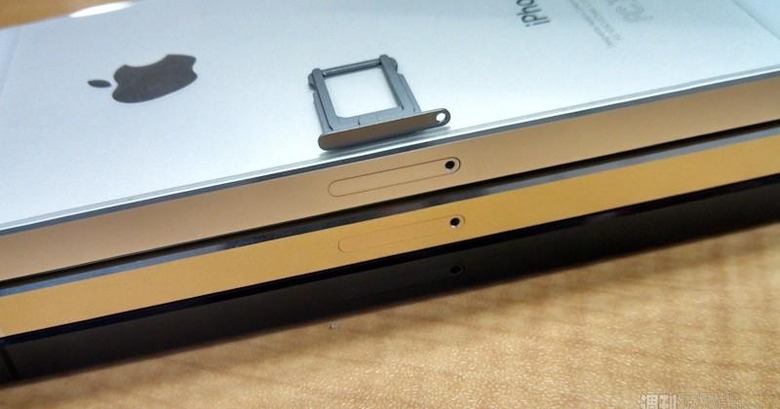 Though it's not quite as likely that we'd find official Apple-made hardware leaked to a Japan-based parts replacement store as it would one in China, today's appearance of a Gunmetal-colored iPhone 5S SIM-tray is intriguing all the same. What we're seeing here is a series of comparison shots of this Gunmetal color (not black, but darker than the white iPhone 5) near the iPhone 5's two color iterations. This would be the fourth color iPhone 5S tray to have appeared in the past month.
This piece of hardware comes from the "genuine parts" store by the name of Moumantai – based in Japan, and captured by ASCII JP, the same source as seen capturing the gold (or Champagne) iPhone 5S earlier this week. This tray suggests that Apple will be releasing a nano-SIM card in a fourth color as companion to the recently uncovered Champagne.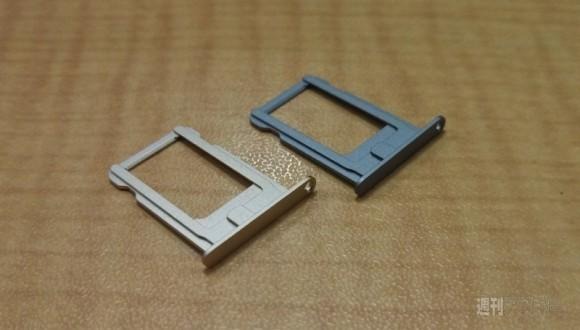 While it is unthinkable that Apple would ONLY release the iPhone 5S in Champagne and Gunmetal, it is possible that the next-generation iPhone's black color option would be modified slightly – down to this tone, as it were. One of the images you're seeing here places the Gunmetal tray in the white iPhone 5, while another shows the tray atop each of the three possible colors for the iPhone 5S uncovered so far: black, gold, and white.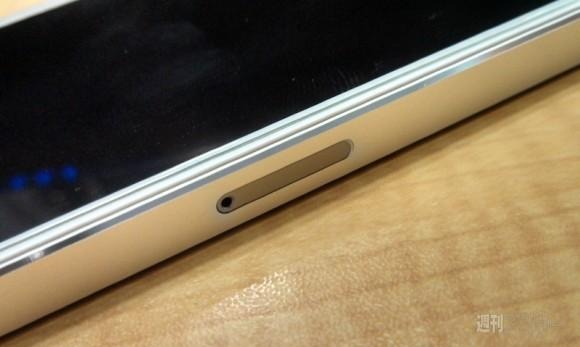 Below you'll see the Gunmetal tray near the gold and the original iPhone 5 white.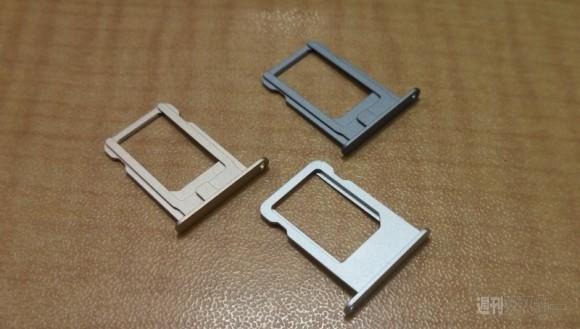 Take this suggestion with a grain of salt, as no reports other than this one – just now, today – have suggested that a fourth color iPhone 5S is in order. The gold color, on the other hand, has been confirmed by several unofficial – yet rather reliable – sources over the past week. Now we've only to see how many more metal iPhone parts appear in rainbow tones – less than a month until September 10th, too!