iPhone 5S And Pink 5C Aim To Prove Falsehood Of Early Leaks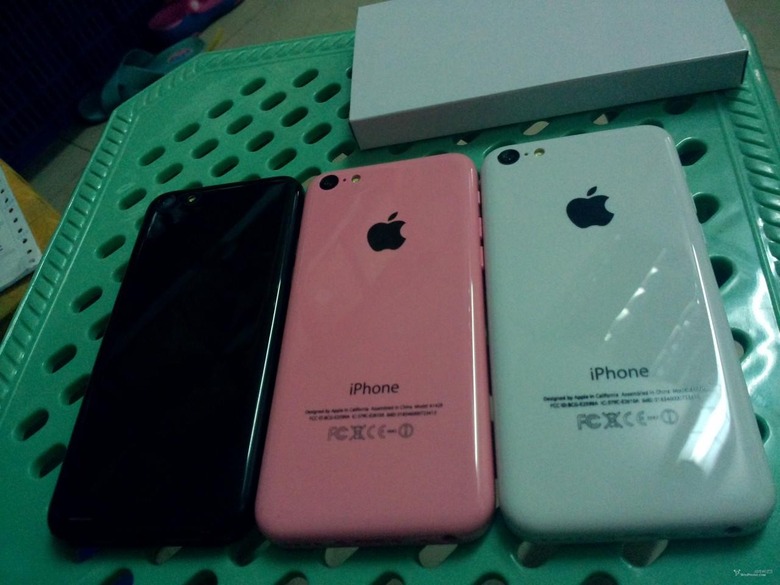 This week a fellow by the name of Skyline O (translated) has spoken up on the possibility of Apple's next-generation iPhone 5S and iPhone 5C (plastic) having their specifications leaked early. In Chinese forum WeiPhone, Skyline not only lies out the map on how and where early mock-up models for Apple's smartphones were turned into the mock-ups you've seen in tech news over the past few weeks, but takes new photos of a couple he's got on-hand, including a plastic iPhone in pink!
This pink iPhone 5C* is "hand-colored" by the creator Skyline in an effort to prove how easy it is to create such a device. Skyline suggests that once Apple's iOS device parameters were sent out, due to "poor job security measures" (his words, translated), production models were able to be created.
*iPhone 5C refers to the current predominant code-name and perhaps final name for the lower-cost iPhone likely appearing officially later this year.
These production models included, Skyline suggests:
• Phone Shell (as seen in the black bits most recently on August 14th)
• Membrane (as seen in iPhone 5C color shells most recently on August 7th)
• Full Case Models (as seen with iPhone 5S and 5C dummies most recently on August 10th)
It's said that models have ben produced in China: Huaqiang North shops, in Shenzhen, and sold through Taobao. Want to pick up a few iPhone 5S models to begin fitting cases for the next generation? Beware – most online locations at this point are selling fakes, as evidenced by the re-posing of images shared through tech publications such as SlashGear over the past several months.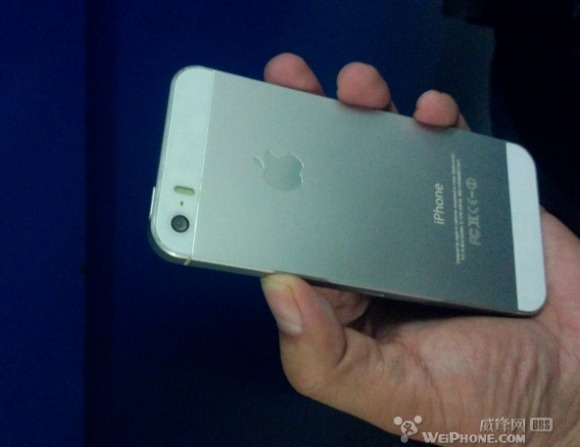 According to Skyline, some sellers have gone as far as creating fake iPhone 5S models with an extended flash hole (as seen in his photo here) with the innards of the current model iPhone 5. In other words, as he puts it: "buy model, take a similar resolution device, update to the latest test version of the system (iOS 7), screenshot, print, take pictures, upload, and then, you're a big shot."
Sounds about right. Have a peek at Skyline's set of photos above and below and see how similar these models are to the leaks you've seen over the past few weeks. Who can we trust, really? Not someone who says a bubblegum pink iPhone is real, that's for sure.