iPhone 5S and 5C spill: red plastic, new camera, HD photos

It should be no secret by now that Apple has something brewing in the iPhone department set for a big reveal in the the near future. What we've seen over the past few weeks is a trickle turned to a steady stream of bits and pieces leading us to believe that there's not just one, but two new models coming to the market, both of them with the number "5" in their title. Today we're seeing camera components and casings, complete with up-close and high-definition photos of the whole set.
With what's being code-named iPhone 5C is a collection of details pointing directly toward a low-cost plastic-backed smartphone for the Autumn of 2013. Today there's a set of white casings for this machine as well as a red, both iterations having appeared before, but not in as nearly high-quality a set of images as these. First we'll have a peek at the white.
This device very much appears to be carrying on many of the iPhone 5's features, this including a Lightening cord port at the center of the bottom of the device, down-facing speakers, and an audio port at the bottom as well for earbuds or headphones – or any other audio accessory therein. You'll also notice that the bottom doesn't quite have the same allotment of width in speaker grille that's given to the iPhone 5.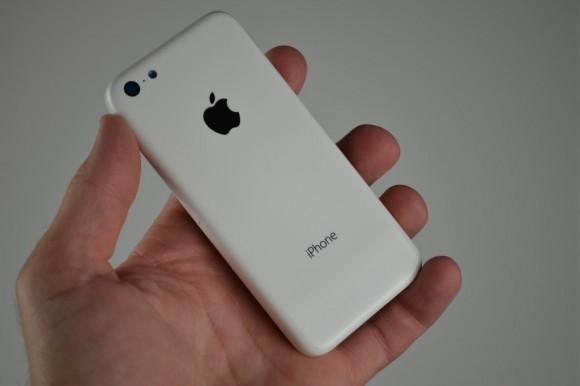 This could mean that the iPhone 5C (as we'll continue to call it) wont have the same audio power that the iPhone 5 does – a distinct possibility since this device is rumored to be aimed at a significantly lower price point. These photos come from Sonny Dickson, a leak source that appears to have more than just a couple inside photographers on its side.
Meanwhile the red iPhone casing appearing today very much appears to be a close relative of the white, working with the same configuration of button holes and ports. This leak comes from notorious micro-blogging leakster C Technology in China, where they very well could have been photographed on a factory floor.
Finally there's the new camera configuration for the iPhone 5S. If Apple follows the same pattern its gone with over the past several years with iPhone releases and follow-ups, 2013 is a year in which their hero device – the iPhone 5 – will receive an incremental update.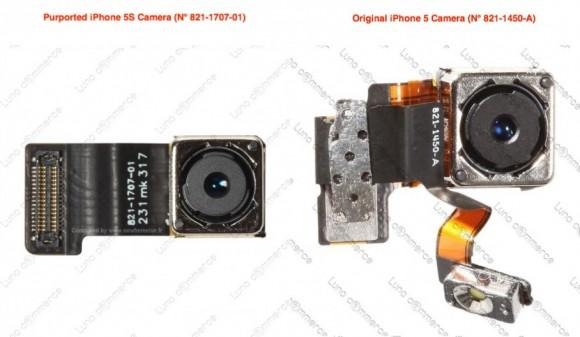 That update is the iPhone 5S, complete with boosts in camera technology and processor power, if not a selection of other high-powered innards. This device – and the iPhone 5C (or whatever it'll be called) will also work with iOS 7 right out of the box. As NWE shows, these camera setup shots show that the iPhone 5S will be working with a separate flash component. The iPhone 5 worked with a camera and flash all-in-one.

VIA: MacRumors