iPhone 5s and 5c accelerate death of the 3.5-inch screen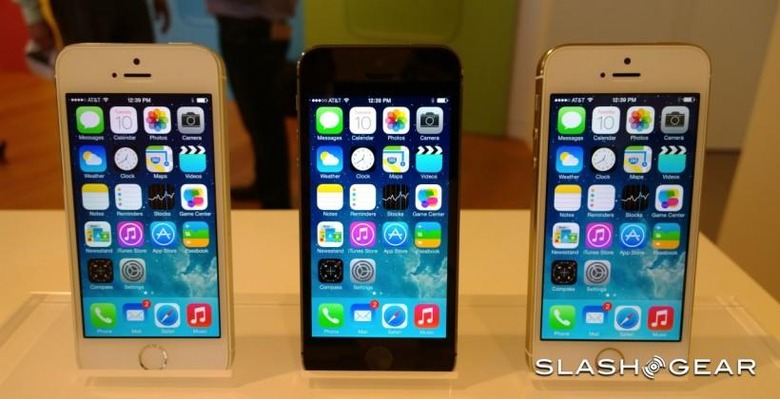 Apple's iPhone 5c and iPhone 5s launch may have set a new record for opening weekend sales, but they've also significantly hastened the death of the 3.5-inch iOS screen size, new research suggests. Looking at North American web traffic and the screen sizes iPhone users were browsing on, Chitika Insights says in just a week after the iPhone 5s and 5c debuted, the share of traffic from iPhone 5-series devices rose 4-percent in terms of iPhone traffic overall.
Chitika gathers its numbers from hits to its ad network across mobile and desktop browsing, with around 100,000 North American sites and "tens of millions" of impressions. The company used screen size and resolution analysis to differentiate between iPhone 4S or earlier handsets – with 3.5-inch displays – and iPhone 5 or later handsets.
The result is "a sizable shift in the iPhone ecosystem" the web watchers conclude. Over the course of just a week, the percentage of iPhone users with 4-inch displays rose to 40.6-percent, from 36.5-percent just before the new handsets hit shelves.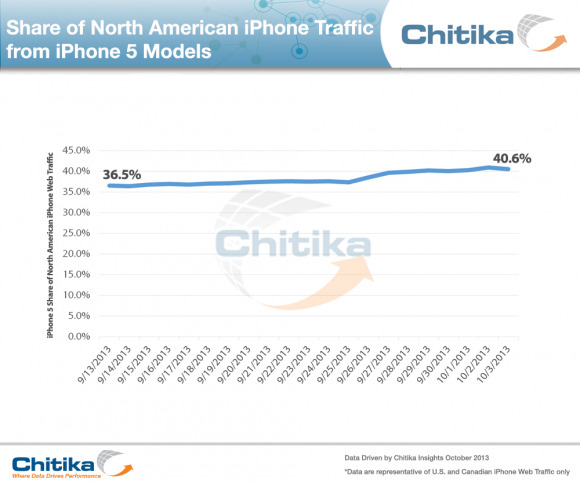 A 4-percent change might not seem like much, but Chitika points out that it's actually a relatively large shift given how many iPhones Apple has actually sold. If it continues, the company concludes, "Apple will have a plurality, and possibly a majority, of its iPhone customer base using a device less than one and a half years old. Should this occur, it would be a remarkable achievement, especially for an industry player as large as Apple."
The rate at which users move from older hardware and software is something that has prompted fierce discussion in the iOS and Android ecosystems over the past few years. Although Google's OS has become the dominant platform in smartphones in terms of sheer numbers, many of its users are still on older versions of the OS, in some cases several iterations behind the current release. That so-called Android fragmentation is at odds with Apple's more controlled iOS upgrade path; the company saw more than 190m people update to iOS 7 on their iPhone, iPad, and iPod touch in the first few days of release.
While display size could be seen as a matter of personal preference, Chitika argues that shift from 3.5- to 4-inches "has obvious implications for mobile application and Web developers in terms of compatibility and functionality issues."