iPhone 5C Accessories Begin To Flow: Moshi Leads The Way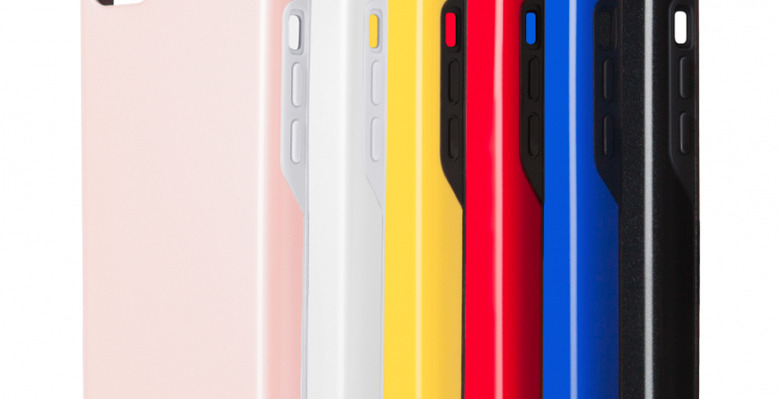 Though Apple did this time around create a set of their own home-made cases for the iPhone 5C and iPhone 5S, accessory makers like Moshi wouldn't be deterred. While the vast majority of cases made for the iPhone 5 already fit the iPhone 5S as they've got essentially the same physical features where it counts for accessories, the iPhone 5C is a different story. Here Moshi starts the party off with the iGlaze Remix, completely cloaking the original color of the iPhone.
The size of the iPhone 5C is ever-so-slightly different from that of the iPhone 5/5S, so you'll want to make certain your case fits the next generation before you switch up. Of course the iPhone 5C works with the same hardware inside, camera, and operating system as the iPhone 5, so it'd be strange if you "upgraded" from one to the other, but just incase: keep that little bit of wiggle room in mind.
NOTE: Cases like the all-silicone Origo Case and the iVisor screen protector will be popping up for the iPhone 5C at the same time as this iGlaze case, mind you – options!
Moshi's iGlaze Remix for the iPhone 5C works with a pliable design made to defend against light bumps and shock. You'll have a hard-coating around the outside for protection against jabs, and the whole case is just bendable enough to be able to slip on and off the iPhone 5C with ease. This case also protects all of the physical buttons of the iPhone 5C save the home button.
In this collection you'll find a range of $30 units in colors like diablo blue, mustang yellow, onyx black, ceramic white, corsa red, and rose pink. Have a peek at the full collection at Moshi online starting in October – the iPhone 5C, meanwhile, will be available for pre-order on the 13th of this month (September) and available in-store on the 20th. Have a peek at our iPhone 5C hands-on as well as our iPhone 5S hands-on for good measure while you wait.