iPhone 5C hands-on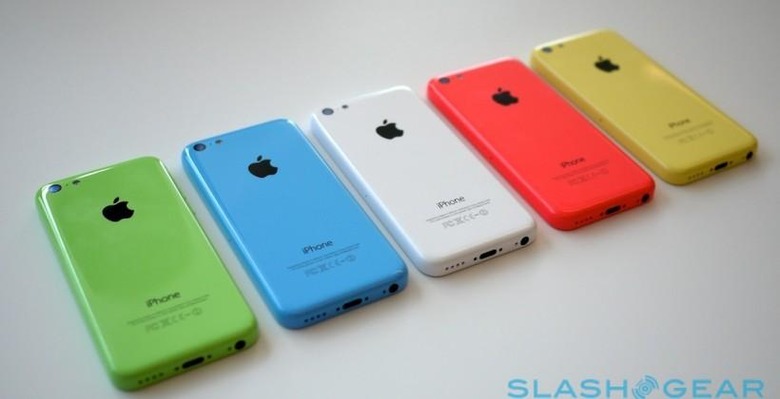 We've not seen a plastic iPhone since the 3GS, but the iPhone 5C wants to prove that the durable, easily molded material is long overdue a revival. Launched alongside the iPhone 5S this morning, and taking the spot in the midrange that we'd expected to see the iPhone 5 demoted to, the polycarbonate 5C uses the same 4-inch Retina display screen as the 5S but trims some of the other specifications to reach a $99 (on-contract) price point. Read on for some first-impressions.
Plastic needn't feel cheap – Nokia has taught us that with the Lumia line-up – and the iPhone 5C is a long way, in hand-feel, from the 3G and 3GS. The form-factor is unmistakably that of an Apple smartphone, though the glossy-finish plastic feels warmer and softer to the touch than the 5S's bevelled edges.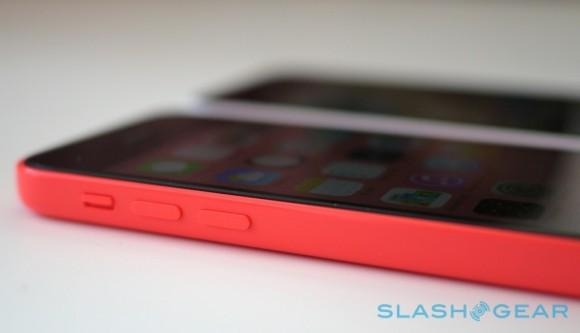 It's not a cheap-feeling phone, but it doesn't have the same premium finish as the 5S. There's something a little toy-like about it, though not in a bad way; it's solid and dense, and creak-free, and the weight is evenly balanced along the length.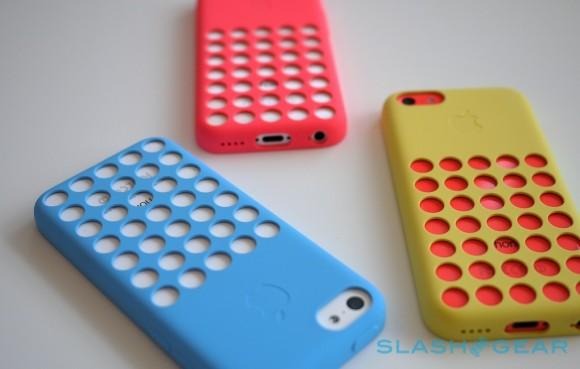 You don't get the fancy biometric security, since Apple keeps Touch ID for its iPhone 5S. Similarly, you get the 8-megapixel iSight camera of the old iPhone 5, with a single LED flash rather than the twin-tone mixing flash of the 5S.
Apple has taken customization even further with the 5C. There are more color options than on an iPhone ever before – red, blue, green, yellow, and white – and five different silicone covers that can be mixed and matched. Each has a grid of punched-out holes on the lower back, which allows you to see the underlying color, and a soft microfiber lining inside to avoid scratches. Exactly how resilient that plastic will be – even with a toughening coating – remains to be seen.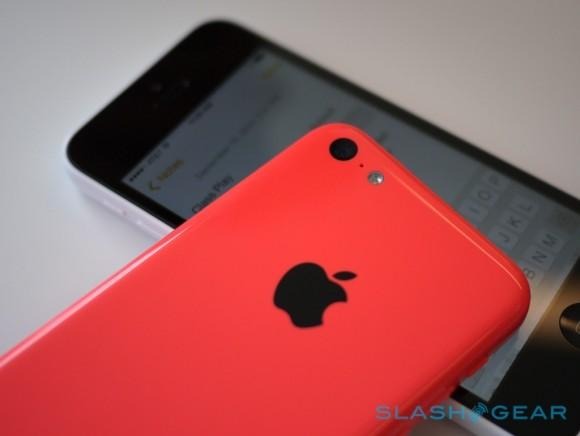 What's particularly interesting is how Apple has positioned the iPhone 5C. Unlike expectations, the phone isn't the cheapest model in the iPhone line-up, with the iPhone 4S living on to fight another day at the free-on-contract price point. Instead, it slots into the midrange, competing at several price points with the iPhone 5S (albeit with different internal storage).
We'll have to spend more time with the iPhone 5C to figure out if that's a worthwhile saving.
There's more on all Apple's news from today in our full Apple hub.