iPhone 5 Release for T-Mobile in October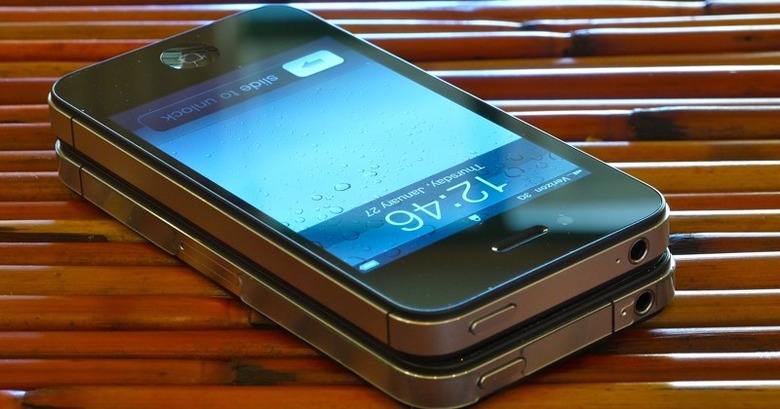 Not even a day after the Wall Street Journal reported that three of the big four USA mobile carriers would be getting the next version of the iPhone, we've got a tip that the fourth, T-Mobile that is, will be getting a taste of the iOS goodness as well. This information comes from a contact within T-Mobile who, speaking with MacTrast, let the world know that the next iPhone (perhaps the iPhone 5, as it were,) would be releasing on the T-Mobile network sometime in early to mid October, 2011.
This source decided to speak with the media on condition that he/she remain anonymous, and since this is third-party information we've got to double-warn you to beware of falsehoods. Beyond the idea that the next-generation device would be released on all four carriers, AT&T, Verizon, Sprint, and T-Mobile at once, this source noted that they expected the move to generate a whole big bag of cash for big pink:
We expect the addition of the iPhone, and the iPhone 5′s ability to run on our 3G network to make a significant financial difference for T-Mobile.
That's their "3G" network, mind you, a slightly slower network than their "4G" network, both of these identifiers in quotes because, as everyone knows, the speed at which you're going and the ability to go faster than the rest of the phones around you depends entirely on the carrier. While an iPhone is an iPhone, 4G isn't always 4G, if you get my drift. Which network is fastest and which network is least reliable? That's a question for another day. Perhaps the iPhone 5 users of the future will rile up some more talk about the subject when the time comes.
Yesterday we also got word that the iPhone 5 (or whatever the next model iPhone ends up being) will be a dual-mode GSM/CDMA world phone for connectivity all over the place. This, the other note that this next iPhone would be a 4G LTE-capable device, and the rumor that this next device would be a cheaper 8GB device should just about round out your every single different kinds of future iPhone model.
Be there!
[via MacTrast]