iPhone 5 Release for Sprint in October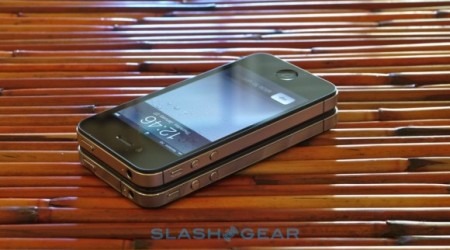 It appears that Sprint, one of the "big four" carriers in the USA to NOT have gotten their hands on any version of the iPhone thus far, will be amongst those lucky 3 (T-Mobile still not included) that are able to sell the next-generation device come October. It's the Wall Street Journal that's reporting their sources "familiar with the matter" that Sprint will be supplied with the iPhone 5 (or whichever iPhone is the most current at the time) alongside Verizon and AT&T. Meanwhile Sprint stock has jumped considerably today (see image inside post below) in light of the news.
The Wall Street Journal article has a bit of information that contradicts a story from earlier today in which Rueters reports a September launch for the next-gen iPhone. According to the Wall Street Journal's sources, a mid-October launch will be "later than expected". Either way it appears that several name-brand sources are reporting SOME sort of iPhone upgrade inside 2011, and sooner than later if we're lucky.

That same Rueters report sends word that Asian suppliers to Apple are gearing up for a brand new version of the iPhone 4, one that this time will be slightly less expensive out of the gate because of its lowered 8GB internal storage. Could this be the Sprint version, or does it make more sense to you that this version would be released alongside the full-sized version like all other devices are marketed? We've also got word this morning that the iPhone 5 could be a dual-mode GSM/CDMA world phone – this on top of the 4G LTE iPhone 5 story should just about round out our collection of every single different possible configuration for the device under the sun. Release em all!
[via Wall Street Journal]