iPhone 5 Event Liveblog Starts In 1hr Here On SlashGear!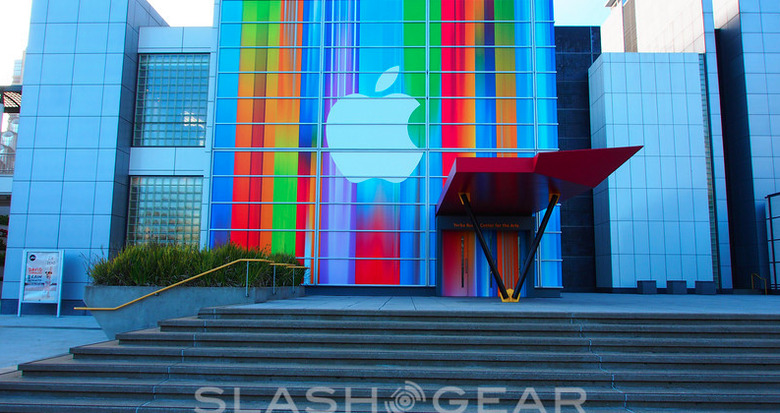 The Apple Store is down, our liveblog is up, and the Apple event that'll almost certainly be bringing on the iPhone 5 is less than an hour away! We've got several portals for you to jump in on the big Apple action for everything from software to various bits of hardware, starting with our liveblog portal at http://live.slashgear.com/. Next you'll want to jump straight into our Apple portal for big news stories right as they're announced straight from Apple!
If you're so hungry for information that you're going to burst right this second, you're not alone! Have a peek at our pre-event round-ups of both hardware and software to keep your mouth from cracking apart with teeth grinding. In the Software rundown we've got all the information you can handle on iOS 6, the mobile operating system that the iPhone 5 will be running right out of the gate. For the Hardware wrap-up you'll be seeing everything from the iPhone 5 to the iPod touch to the iPad mini – that more than likely being a device we'll see later this year.
Stay tuned to our iOS 6 tag portal if you're interested specifically in the software aspects throughout the day, and hit the iPhone 5 tag portal if you're only interested in that device. We've got photos coming in as they're taken in the live portal and we're ready to stay on the case as it cracks all day long!
Starting times by region:
08:00AM – Hawaii
10:00AM – Pacific
11:00AM – Mountain
12:00PM NOON – Central
01:00PM – Eastern
02:00PM – São Paulo
06:00PM – London
07:00PM – Paris
09:00PM – Moscow
02:00AM – Tokyo (September 13th)
03:00AM – Australia (September 13th)
Check the short timeline below for additional last-minute leaks as well – and keep your scorecards handy!