It's iPhone 5 day, and even glitches with Maps and scratches aren't enough to keep huge numbers of shoppers from Apple's door. 8am saw 249 Apple Stores across the US open up, many of them to sizable crowds, and carrier stores have been seeing brisk business as well. On the fence about the iPhone 5? Or not sure what your first step should be to get your hands on the new Apple smartphone? Read on…
I preordered my iPhone 5 online
Congratulations, you're obviously particularly well-prepared. You'll have had to have been up early on preorder day if you're expecting delivery sometime on Friday 21st, since demand pushed the delivery window back to at least a week after in an hour after sales began. Orders placed today at Apple's own store now won't ship for 3-4 weeks.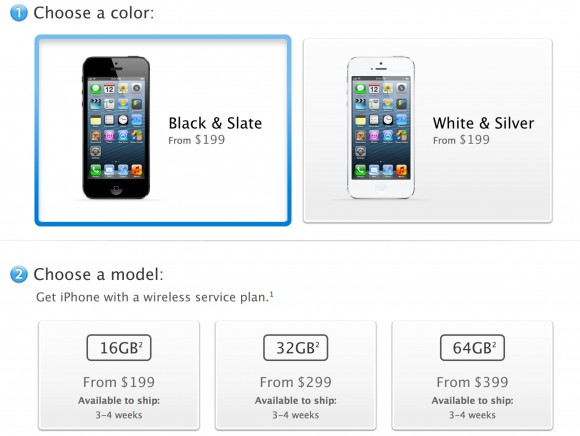 You'll need to be running iTunes 10.7 in order to sync your iPhone 5 with your Mac or PC, though since Apple introduced standalone activation back in iOS 5, you'll be able to get your new handset up and running as soon as it's out of the box. If you're upgrading from an existing iPhone, and all your content is backed up via iCloud, you can restore it down to the iPhone 5 simply by signing into the same iTunes account. It's worth being on a WiFi connection, though, since restoring a phone over 3G/4G can be a time-consuming way to consume a big chunk of your data allowance.
iPhone 5 and iOS 6 demo:
I've not ordered online yet – should I?
Excellent question. If you want an iPhone 5 on launch day, you'll have to head out to a store to pick it up. Apple Stores historically see the biggest queues, while carrier stores generally see less demand but can also have fewer units in stock. That might mean being flexible about color and storage capacity, unless you don't mind waiting for your specific preference.
Buying in-store gives that immediate gratification, but you'll get your pick of devices – albeit with a wait – if you order online. Apple's delay is 2-3 weeks, whereas AT&T is listing 2-3 weeks and Verizon is claiming it will be shipping new online orders by October 19, four weeks away. Brick & mortar stores should be getting units in periodically in the intervening period, so it's a good idea to call around to check which retailer has what.
You can find Apple's store finder here, while there are also locators for Verizon, AT&T, and Sprint. They'll have the nearest store to you, as well as its phone number and opening hours.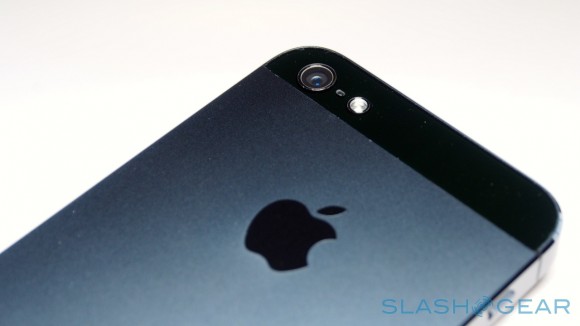 Which iPhone 5 model should I go for?
In the US, there are two basic options: either the AT&T version or the Verizon/Sprint version. LTE on one won't work on the networks of the others, and each will roam on different LTE networks around the world. There's more details on the various network options here, and as for functionality our iPhone 5 review has all the details you need to know.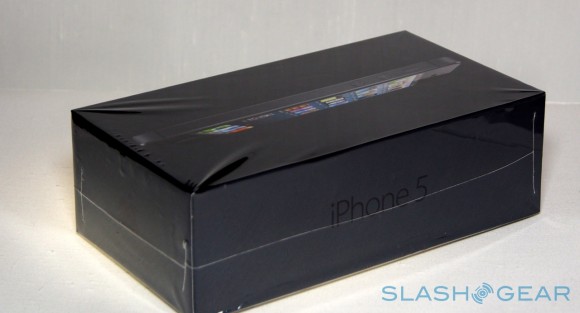 The price premium on the largest capacity model, the 64GB iPhone 5, usually means they're the last to go from stock-short stores. Conversely, the cheapest 16GB model is often first to be snapped up, though if you're committed to keeping your digital media – whether music, photos, or video – on your iPhone rather than in the iCloud or accessed from another streaming service, it might be worth considering the 32GB model at a minimum. 16GB can fill up fast if you're keeping a selection of videos on the phone and making use of the Full HD video recording.
As for black or white, that's down to personal preference. It's worth noting that some black iPhone 5 owners are already seeing minor scratches on the chamfered edge around the display, while the white version appears to hide them a little better. If you're not going to outfit your iPhone with a case, it's worth bearing in mind.
I'm not keen on the iPhone 5, what else should I be looking at?
Apple's phone isn't for everyone, it's true. Thankfully there are some other excellent options around, either already on the market or just about to launch. The most obvious is Samsung's Galaxy S III, offering a considerably larger display than the iPhone 5 – 4.8-inches, rather than 4-inches – which makes it ideal for those looking to spend their time surfing the web or watching video.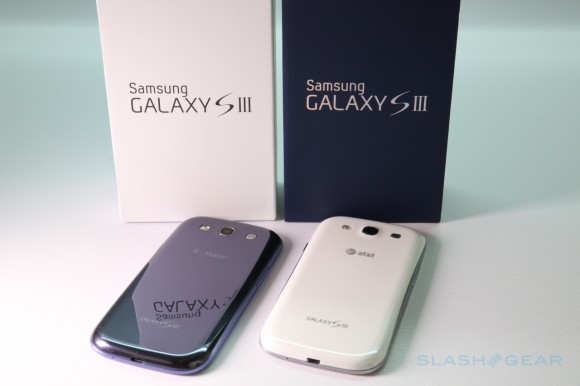 If you're a budding artist or spend your days working on the road, the stylus-enabled Samsung Galaxy Note II could be the phone for you. It won't hit US carriers until November, but will offer a whopping 5.5-inch touchscreen and a special digital pen that can be used to draw, handwrite notes, and annotate documents. It, like the Galaxy S III, also supports LTE on several carriers. If you can't wait, Samsung's existing Galaxy Note is available today, as is Verizon's LG Intuition, which also has a digital pen and runs Android.
Android and iOS aren't the only two platforms out there, however. Windows Phone 8 is almost upon us, and companies like Nokia and HTC have some interesting devices for those willing to take a chance on a relatively new OS. Nokia's Lumia 920 is shaping up to be a capable and well-spec'd flagship, with a PureView camera system that should particularly interest mobile shutterbugs. Meanwhile, HTC's new Windows Phone 8X and 8S are bright, well built and – the 8X particularly – feature-packed. Thanks to Windows Phone's challenger status, pricing should be competitive too, which could mean there's a bargain to be had.
Wrap-Up
The iPhone 5 is a great phone, though it's not the only great phone. Still, if you're already invested in the iOS ecosystem – perhaps with a cloud full of iTunes music and movies, and a few dozen folders' worth of App Store downloads – then it's a no-brainer upgrade from the iPhones that came before it (still, check out the iOS 6 update as that might satisfy you for free, or at least tide you over until your iPhone 5 ships). Those looking for a solid mixture of functionality and speed in a compact package should definitely have the iPhone 5 on their shortlist.