iPhone 4S Appears In iTunes Beta [Update: Pulled]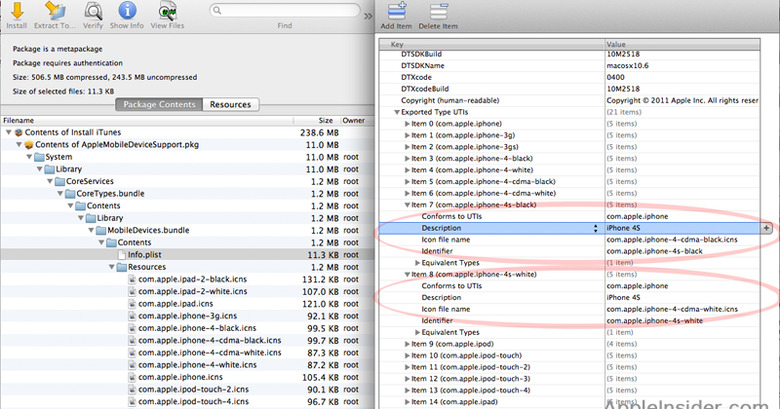 This weekend the iPhone rumors and leaks are just flowing in, this next one showing some evidence that the iPhone 4S will indeed be popping up next week, this information thanks to Apple itself. In the latest version if iTunes (a beta, at that), references to the iPhone 4S have been found, but were quickly pulled from its developer site after the discovery was made. You'll see a couple of shots taken from this leak and sent to AppleInsider it appears by the same insider, Ming-Chi Kuo, who tells of a complete lack of iPhone 5 instances in the same line. This leak was inside the ninth build of iTunes 10.5 released Friday and is now squashed, but not before letting us know that this device will be at least CDMA where we expect a GSM mode version (or one dual-mode device) to be released on Tuesday.
Other information that's piling up here, if you've been following along, includes an 8 megapixel camera, 512MB of RAM, the same A5 processor that's in the iPad 2 as well as dual graphics, all of this inside what's essentially the same chassis as we're still seeing in the iPhone 4. This iPhone 4S has the code-name N94 and has for some time, all of this tied to a two-color strategy with, as the same source as above reports, 60 percent of production going to black, the rest to white.
Kuo notes that Foxconn will be responsible for manufacturing a grand 85 percent of Apple's iPhone 4S (and/or iPhone 5) line with the other 15 percent going to Pegatron. For those of you having never heard of either manufacturing group before, I assure you, they are not transformers, and will not be doing battle any time soon. For more information on leaks and rumors, I suggest you head back to our iPhone 5 Details Roundup and get a taste.
Meanwhile we'll be live at Apple this Tuesday right on time at the iPhone event to see what the real deal is. We'll be live-blogging this event through out live portal and I suggest you get front and center to get the business asap!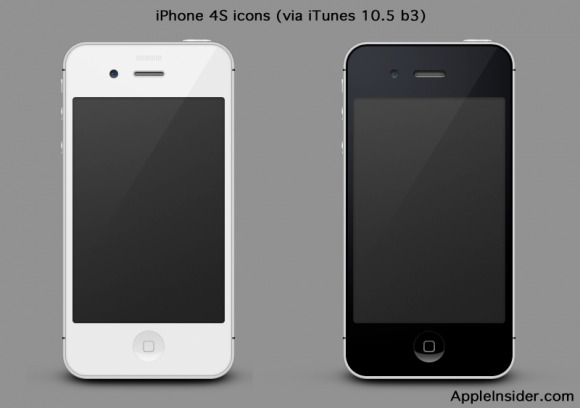 [via AppleInsider]