iPhone 11 Max details teased in new high-resolution case renders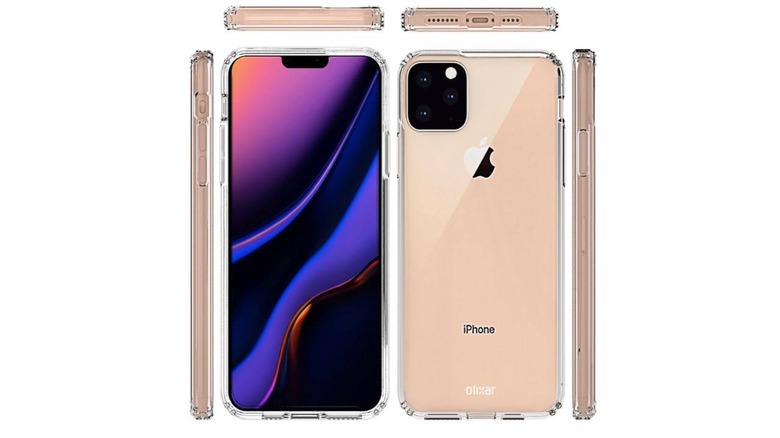 Later this year, Apple is expected to launch the iPhone 11 and iPhone 11 Max, two models that have appeared in a growing number of leaks and renders. Based on what we've seen so far, Apple may be planning a square-shaped camera cluster on its upcoming iPhone update, something that has once again appeared — this time in case renders from mobile accessories company Olixar.
READ: iPhone 11 feature leaks release for 2019 and 2020
Olixar is a known mobile accessories company that primarily offers cases and screen protectors for a variety of smartphones and tablets, including the existing iPhone models. UK retailer MobileFun has announced that it received renders from Olixar pertaining to the company's upcoming iPhone 11 Max smartphone cases.
The smartphone case product images include renders of the larger iPhone 11 model, and they're essentially identical to some past renders that have surfaced. The product images are listed with pre-orders for the iPhone 11 Max cases in particular.
The renders show the same large square camera bump included on past iPhone 11 leaks, as well as the three camera lenses housed within that square. The renders likewise include the mute switch, which in these renders is featured as round with an orientation that moves up and down instead of back and forth.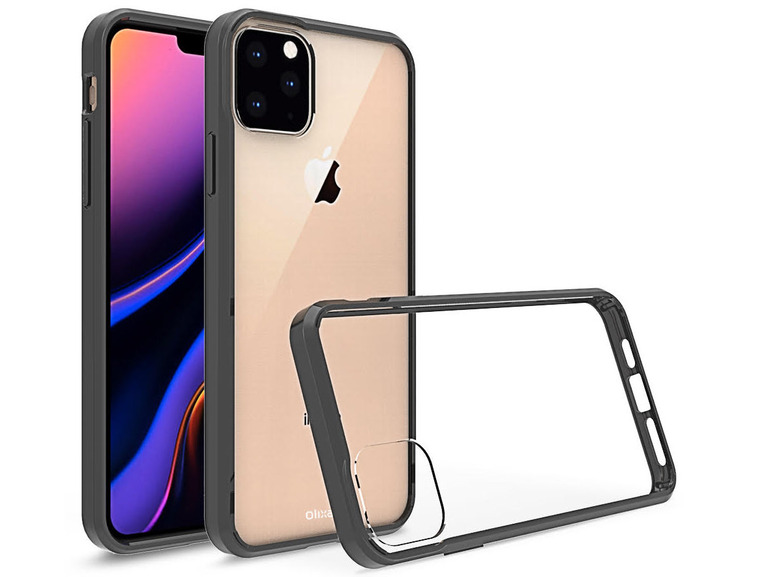 There's no way to say why Apple chose to change the switch design, but it's likely for practical reasons — slimmer phones have less edge space for a switch that moves from right to left. Another notable design element is the charging port, which indicates the presence of the company's Lightning connector rather than the anticipated transition to USB-C.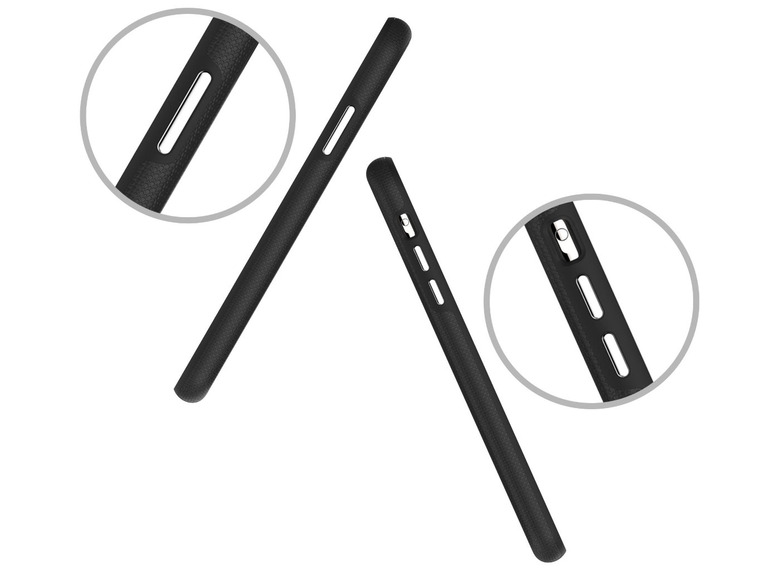 When compared with the existing iPhone XS Max, the renders show a nearly identical design from the front. The iPhone 11 Max render teases a slightly smaller notch, but that may not prove true when the handset is officially unveiled.
Based on existing leaks, as well as this new render, it's possible Apple is planning to offer a triple-camera iPhone with bilateral wireless charging and the existing Lightning connector. A USB-C adapter may be included with the phone to get customers comfortable with the eventual transition from Lightning to USB-C. We'll know for sure in September when Apple officially unveils its newest iPhone update.