iPad Touch ID incoming: iOS 7.1 reveals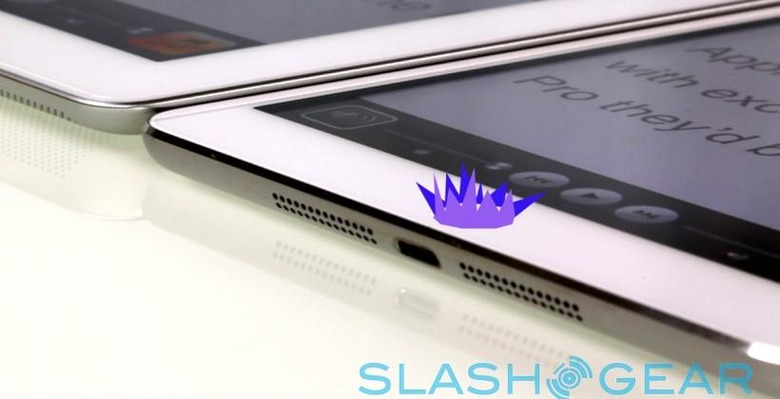 It's not long now before the next-generation iPad receives its stay of glory in the slightly more secure realm of Touch ID. An iPad with Touch ID would be marked by a fingerprint scanner embedded with the home button on the device, much like the iPhone 5s, and has been tipped to appear with the next generation of the slate.
The iPhone and the iPad have now been included in a UIDeviceFamily script setup with their simply suited numbers 1 and 2. If you'll remember from our most recent chat on the Apple TV, iPhone is marked in iOS code by the number 1, 2 represents iPad, and 3 goes for Apple TV.
Here the tip comes from French developer @bp_unicorn who notes the iPad family appearing in Touch ID's resources in iOS as harvested with Xcode.
It is possible that placeholders have been dropped here in order to test functionality while real implementation in hardware will never take place.
Meanwhile we'll be preparing for mobile payments and every other oddity that'll eventually come with the iPad and iPhone families working with Touch ID in the near future. Stick around as we log in from all directions.
VIA: iDownloadBlog