Siri Apple TV update incoming: tipped by iOS 7.1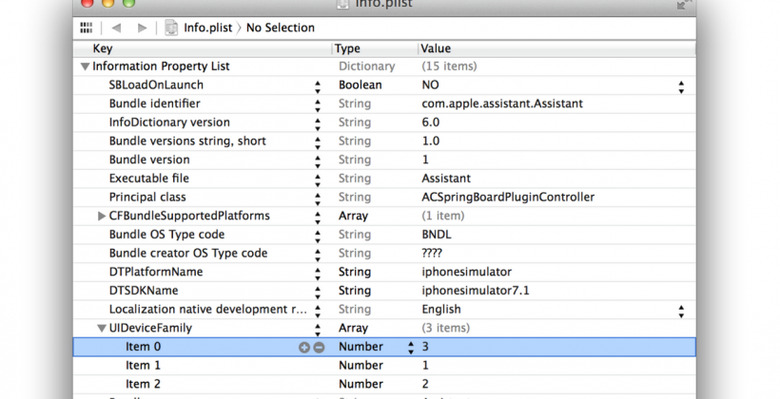 This week bit more insight has been dug up on the matter of Apple TV working with voice controls. This means Siri, of course, and it also means that Apple is ready to move forward with their previously smartphone-only system for smart TV.
The code exists in the newest two versions of iOS code for mobile devices. What you'll be looking at is something very, very tiny. Only visible to those who have a real firm grip on the oddities that exist in code-naming Apple products and services, an Info.plist form from the Assistant file grants us details with only a single number.
In short – Assistant is Apple's internal name for Siri, and this file is inside the Assistant folder. Because it lists 1, 2, and 3, this means that three series of products will be included with the Siri software in the near future. The number 1 corresponds to iPhone and iPod touch products. The number 2 represents the iPad. The number 3 is Apple's representation of Apple TV.
These references exist in iOS 7.1 and iOS 7.1.1, but do not exist before that. This means that iOS 7.0.6 is devoid of the number 3 in this position, while we expect that future iterations will continue to include it.
VIA: 9to5Mac