iPad olloclip 4-in-1 Photo Lens Review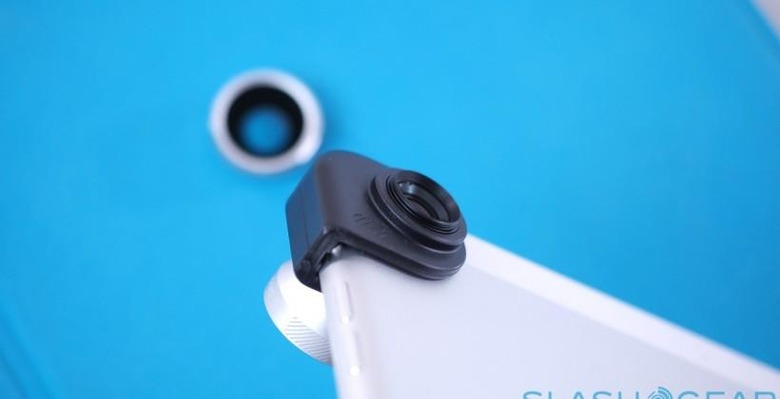 The newest 4-in-1 Photo Lens clip from olloclip was made for the iPad family, and this week we've got one to work with in the field. This accessory is very similar to what we saw in our olloclip Macro 3-in-1 iPhone lens hands-on back near the end of last year. Here the clip is made for the iPad Air or either of the iPad mini models on the market today.
With this clip, we're able to take four different kinds of photos. There's a Fisheye lens, a Wide-Angle lens, a 10x Macro lens, and a 15x Macro lens. Each of these lenses is attached to the clip – you'll just flip either the clip or screw on or unscrew a lens to work with one lens or the other.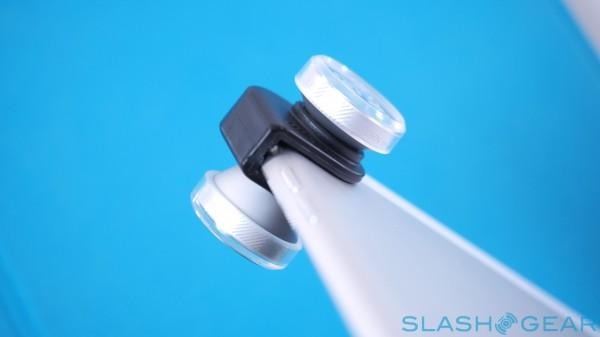 Because you're working with a piece of hardware outside of the iPad itself, every app able to work with the iPad's camera works just as well as it ever has. The olloclip 4-in-1 Photo Lens clip can remain attached to the iPad – if you're carrying it around independently – or placed in a tiny protective sack included with the package.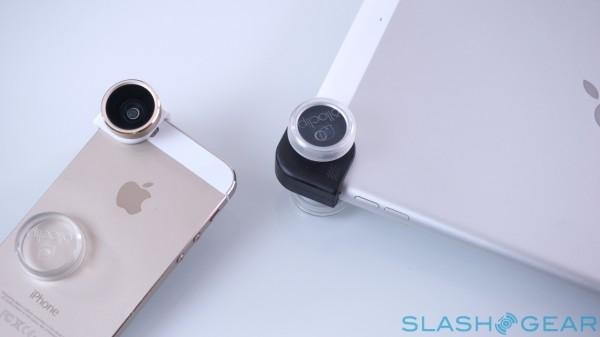 With the Fisheye lens, you're getting a 180-degree field of view and a sort of bubble-like look. With the Wide-Angle lens you're getting twice the field of view you'd get without. The 10x Macro lens works with an 18mm focus distance, and the 15x Macro lens works with a 12mm focus distance.
Above you'll see an in-depth demonstration of this clip by Vincent Nguyen. This clip is being used in this demonstration with the iPad Air, and is compared to the 4-in-1 clip for the iPhone 5/5s as well.
Below you'll see a collection of photos taken with the iPad olloclip 4-in-1 Photo Lens in several different situations. Have a peek!
The iPad olloclip 4-in-1 Photo Lens will be shipping on June 2nd, 2014. It'll cost a cool $69.99 USD, and will be available in two iterations. One version works with silver lenses and a black clip, while the other works with silver lenses with a white clip.
Be sure to have a peek at our Apple hub for more Apple news as well as reviews of Apple products and accessories.