iPad mini with Retina display supplies a third predicted demand warns IHS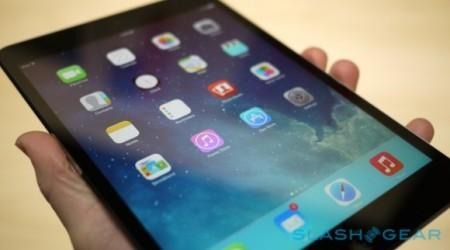 The iPad Air versus iPad mini with Retina display shopping question could be decided by severe shortages of the smaller tablet, analysts predict, with suggestions that supplies of the new high-resolution display could amount to less than a third Apple will need to meet demand. "Production is still ramping up on the 7.9-inch Retina panel with low yield rates limiting production" according to supply chain diggers IHS, potentially leading to even bigger backlogs of orders than the original iPad mini faced when it launched last year.
According to IHS' figures, Apple will only be able to ship in the region of 3-4m iPad mini with Retina display units in Q4 2013. In fact, the company suggests, there's a chance Apple might not even make it to the 3m point.
In the first three months of availability in late 2012, however, Apple sold 8.9m first-gen iPad mini units, IHS points out. "Actual demand for the original mini was well above the 8.9 million figure," the research firm reminds, "leaving Apple with a huge backlog of orders for the mini at the start of 2013."
Overall, then, "supply and demand will be severely out of balance" IHS concludes.
iPad Air and iPad mini with Retina display hands-on:
In fact, IHS questions Apple's motivations for launching both the iPad Air and the iPad mini with Retina display simultaneously at all, suggesting that a more realistic proposition might have been to stagger the two launches. Apple's eagerness to effectively refresh its entire range in time for the 2013 holidays may in fact lead to a loss of momentum in Q2 2014, IHS warns.
Demand for both new iPads is likely to be very strong, and though Apple has now expanded its tablet range to four models and kicking off at $299, the attention is likely to be on the Retina display versions rather than the older, cheaper slates.
So far, Apple has only said that the iPad mini with Retina display will go on sale in "late November". There's more on the 7.9-inch tablet in our full hands-on, while we've also wrapped up the full-sized iPad Air.