iPad mini with Retina display hands-on
It's the main thing we complained about in our original iPad mini review, and it's the big thing Apple has addressed in its "iPad mini 2", the addition of Retina Display technology. The new iPad mini with Retina display looks just like the old version until you turn it on, at which point life gets pixel-packed. Apple's 2048 x 1536 resolution looks even more detailed on the smaller, 7.9-inch screen compared to the same res on the iPad Air's larger display, and that means more detailed graphics, smoother text, and an iOS 7 interface we kinda wanted to lick. Read on for some first impressions.
If the display is the first major half of the update, then what's going on inside is the other big change. Apple has thrown out the A5 chipset of the original iPad mini – which was starting to look a little wheezy – and replaced it with the same A7 as in the iPad Air and the iPhone 5s. The result is a slate that can certainly keep up with its high-resolution display, and shouldn't experience any slow-down in apps, such as the iLife and iWork suites which will be free downloads for all iPad mini with Retina display buyers.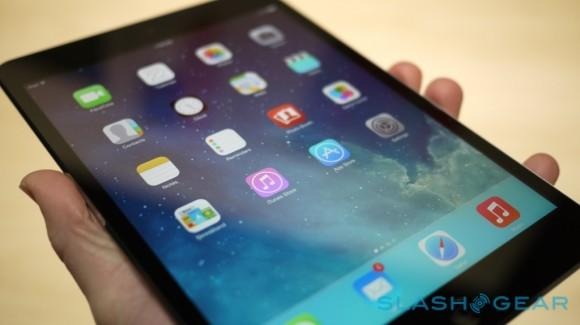 Meanwhile, the iPad mini's underwhelming rear camera gets replaced this time around with the same 5-megapixel iSight backside-illuminated camera as the iPad Air. There's a new FaceTime HD camera, too, and a dual microphone array for beam-forming, which Apple says will add up to clearer audio in FaceTime calls and video recording.
iPad mini with Retina Display and iPad Air hands-on:
In fact, while the iPad Air is certainly a beautiful feat of engineering and design, with the iPad mini with Retina Display now offering the same screen resolution, same performance, and same camera, we're still left feeling like we'd opt for the smaller tablet, certainly if we were mobile users.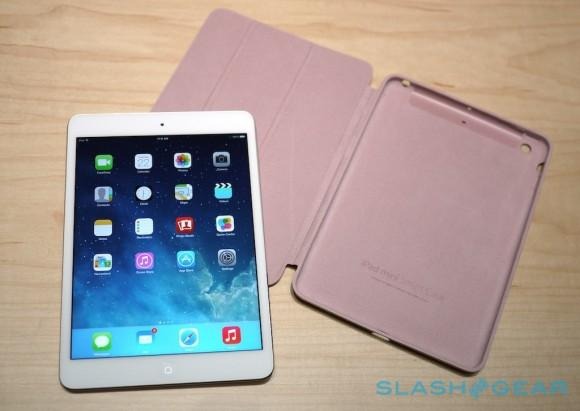 We'll know more when we spend some extended hands-on time with the iPad mini with Retina display, which is set to go on sale in November priced from $399 for the WiFi-only 16GB version. For now, enjoy the hands-on gallery and video comparison between the two new tablets!