iPad Air hands-on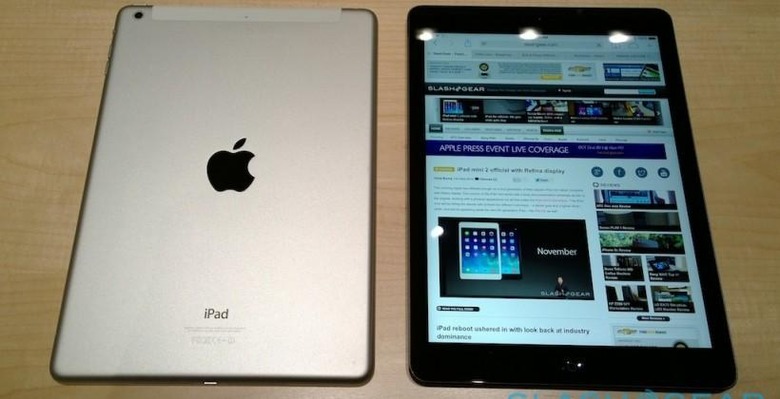 We knew Apple's full-sized iPad was going to get a significant refresh, and we weren't wrong. The iPad Air takes the 9.8-inch screen of the fourth-gen iPad and wraps it up in a brand new, super-skinny casing; we'd usually take Apple's "you have to feel it to believe it" commentary as hyperbole, but here's one of those times that you only really get the wow-factor when you pick up the fifth-generation slate. Read on for some first impressions.
The slimmed down bezels on the sides make a considerable difference to how it feels in your hand, leaving the tablet as a whole feeling somewhere in-between the 4:3 aspect of its display and the 16:9 of most rival Android slates. There's still enough room to grip it, however, without overlapping the display too considerably.
iOS 7's colorful UI looks great on the 9.7-inch Retina display, and apps loaded and switched with no delay. Apple has made the iLife and iWork suites free to download, too, which will give iPad Air buyers a full range of work and play titles to choose between.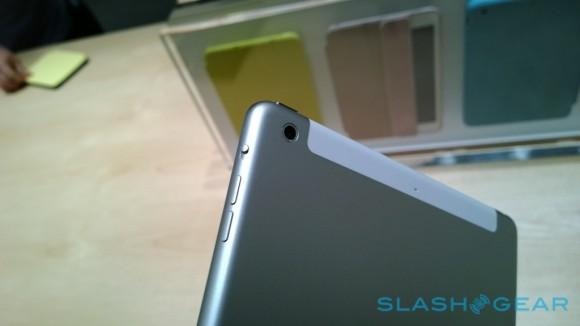 It's the little details that you notice after a while, however. The chamfering to the casing where it meets the toughened glass of the fascia, for instance, or the slimline side controls and lock-switch. Unfortunately there's no Touch ID embedded into the home button, but we can see ourselves holding the iPad Air for longer periods since the 1-pound weight is almost a third reduction on the old model.
That might make a difference for a lot of people. One of the iPad mini's key appeal elements was how much smaller and lighter it was than the full-sized iPad, even if it didn't have a Retina display (which of course Apple has addressed now); the iPad Air will claw back some of that market of switchers, arguably.
Of course, inside there's a big step up in power, too, thanks to the Apple A7 processor – which we saw used to good effect on the iPhone 5s. Apple is saying twice the processing and graphics performance of the previous-gen model, though we'll need to spend some more time with the tablet in order to see how well that makes itself known in everyday use.