iPad mini pricing detailed with late-November ship time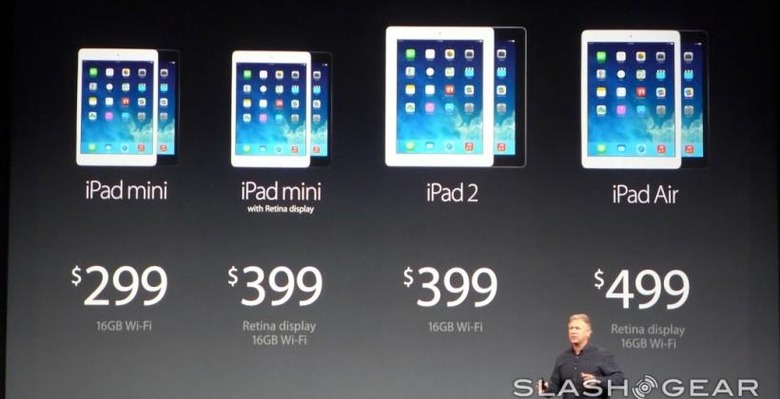 As had been rumored, Apple introduced the second-generation iPad mini today. This one will be arriving with a Retina display and similar to the iPad Air — it will be available in two color options. Apple has the iPad mini with Retina display shipping in a Space Gray and also in a Silver option.
The Retina display version of the iPad mini will be priced from $399. This price will be for a 16GB WiFi-only model and as we have seen, the more storage the higher the price will climb. In this case the storage will climb to 128GB. The pricing is as follows; 32GB for $499, 64GB for $599 and 128GB for $699.
In addition to the WiFi model, the Retina-display iPad mini with cellular connectivity will be $529 to start. That is for a 16GB model and the price will jump $100 for each storage bump. The iPad mini with cellular will top out at 128GB for $829. Apple has yet to offer a specific shipping date for any of the iPad mini with Retina display models.
At this time that is simply listed as being "later in November. They are however keeping the older non-Retina iPad mini around. The price for that will be $299 for a 16GB WiFi-only model. Otherwise, aside from the iPad mini with Retina display, Apple also announced the iPad Air which will be priced from $499. Apple will also be keeping the iPad 2 around with a price tag of $399.