iPad Mini shortage likely at first, warns analyst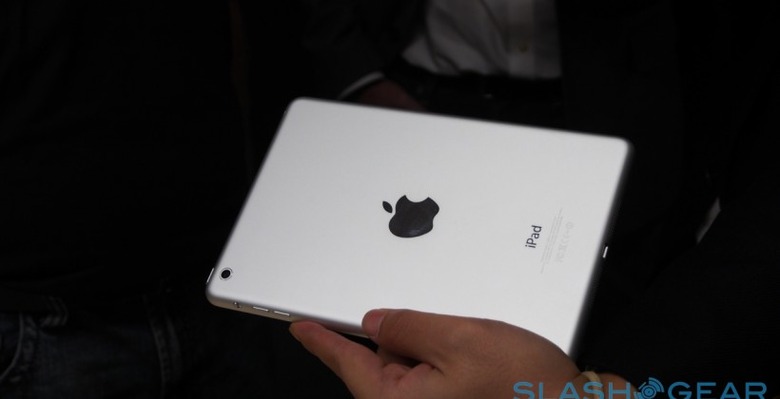 As with all new Apple devices, we're expecting consumers to throw their money at the company once the iPad Mini goes up for pre-order later this week. Even though Apple is boosting the number of suppliers its working with to produce the iPad Mini, at least one analyst is expecting there to be a stock shortage once the new tablet launches. Better get those pre-orders in early, lest they run out fast and you end up waiting a month before Apple has more to sell.
DiaplySearch analyst Richard Shim writes in a new Analyst Blog post that he expects stock to be tight for the both the iPad Mini and the fourth generation iPad, but is expecting the iPad Mini's stock to be particularly slim thanks to its lower price and issues with Apple's panel supply chain. "The new low price point is expected to appeal to a wider audience and drive up demand," Shim said. "However, panel supply chain indications point to an even more than typical tightness in the market for the iPad Mini."
Apple's recently-soured relationship with Samsung may be partially to blame for the whatever shortages the iPad Mini experiences, considering that Samsung used to be one of Apple's biggest display suppliers. Apple may be moving away from Samsung, but it has taken some measures to expand its supplier base. Apple will be relying on LG to produce displays for the iPad Mini, but the company has also brought on AUO, which unfortunately is experiencing issues with yields in its 7.9-inch displays.
Shim writes that AUO was only able to get 100,000 displays out the door in September due to these problems with yields – a far cry from the 400,000 it plans to produce this month, the 800,000 its shooting for in November, and the quota of one million its expected to reach in December. Given all of that, it's no wonder that Shim is expecting an iPad Mini shortage, so if you want one at launch, it might be a good idea to get your pre-order in as early as possible once October 26 rolls around.